Project Lifesaver
Bringing loved ones home
It's a scary situation when a loved one wanders off, no matter their age. That's why the Auburn Police Department is proud to offer the Project Lifesaver Program.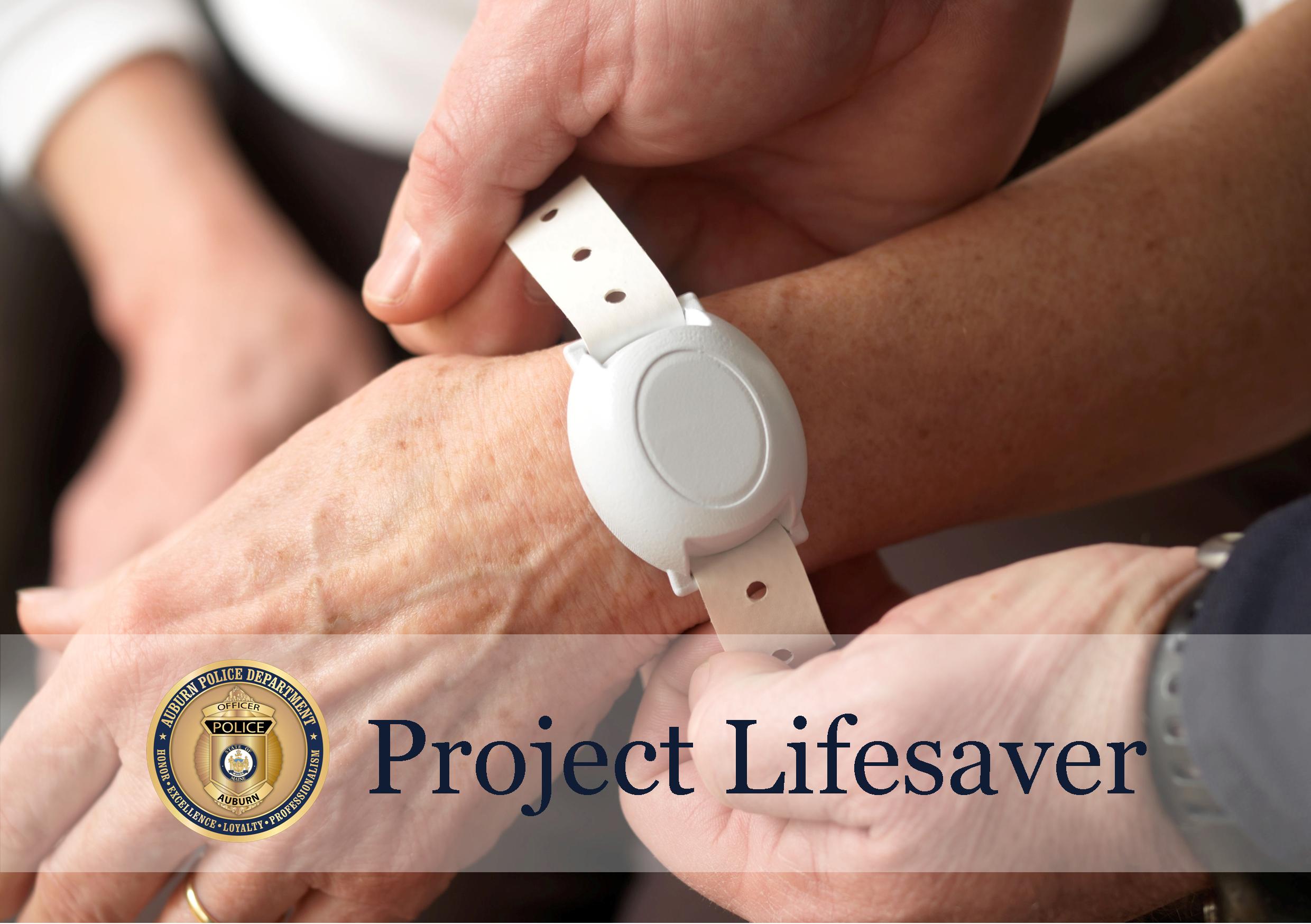 Project Lifesaver's mission is to use state of the art technology to find persons with Alzheimer's, Autism, Asperger Syndrome, Down Syndrome, Dementia or any other cognitive condition that may cause them to wander and become lost. Project Lifesaver consists of a bracelet with a personalized radio transmitter. This technology allows Auburn Police Officers to locate the wearer in they event that they become lost, often with an average rescue time of less than 30 minutes.

This program can help ease the concerns of caregivers who are trying to cope with wandering behaviors.
"Time is a critical element in the success rate of these types of searches and Project Lifesaver will dramatically reduce search time and improve our chances of a successful search." Police Chief Jason D. Moen
Download our PROJECT LIFESAVER BROCHURE for more information. Or call the Auburn Police Department at: 207.333.6650 x2058 and speak with Special Enforcement Officer James Davison. Or send an e-mail to: JDavison@auburnmaine.gov.