Ingersoll Turf Facility
Dawna LaBonte, Recreation Director
For schedules, rental info, and more, visit our CIVICREC page.
Ingersoll Arena was re-constructed into its current form in 1994 by the City of Auburn, local businesses, civic organizations, and individual contributions, in addition to a great amount of voluntary labor.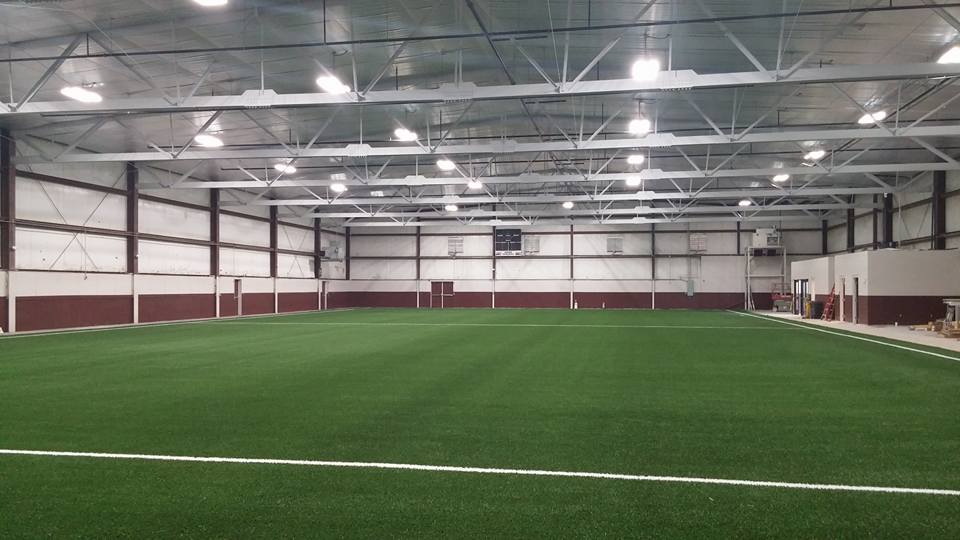 Formerly named the Pettengill Arena, the facility was renamed in 1999 in honor of Norris E. Ingersoll in acknowledgment of his more than three decades of service to the City of Auburn as the Parks and Recreation Department Director. Built upon the achievements of Ingersoll Arena, recent investments by the City and community have produced a new ice arena facility; the Norway Savings Bank Arena. The opportunity now exists for Ingersoll Arena to enter a new chapter with a repurposed use as an indoor turf facility.
The Ingersoll Turf Facility features approximately 20,000 sq ft. in-filled turf surface along with two baseball/softball batting cages and offers space for indoor training/practice which was previously unavailable within Auburn-Lewiston and the surrounding areas. A blend of both athletic and recreational activity can be executed in this type of facility. The goals for the facility will be to make Ingersoll the desired choice for training/practice activities within the community and proximate areas. Additional objectives will include: to provide a safe, fun, and affordable recreation facility, to increase recreation opportunities for youth and adults, and to operate a self-sustainable service. The facility will gives the public the opportunity for those interested to secure an indoor training/practice space for nearly any activity that is traditionally done outdoors. The space accommodates participants of all ages and improve the overall level of service to the community.
HOURS OF OPERATION
The facility is available to rent almost ANYTIME! For rental inquiries, please contact Recreation Specialist Darcey Gardiner:
Darcey Gardiner
207.333.6601 ext. 2110

Like us on Facebook!