CITY SPOTLIGHT:
SPRING BULKY WASTE COLLECTION: MAY 2021
We know Auburn residents really appreciate this program - also known as "spring cleanup." The team at Auburn Public Works is proud to make it a reality. PLEASE work with us to make this year's event smooth & successful: note and follow the schedule & terms, especially what we will and will not collect. DETAILS HERE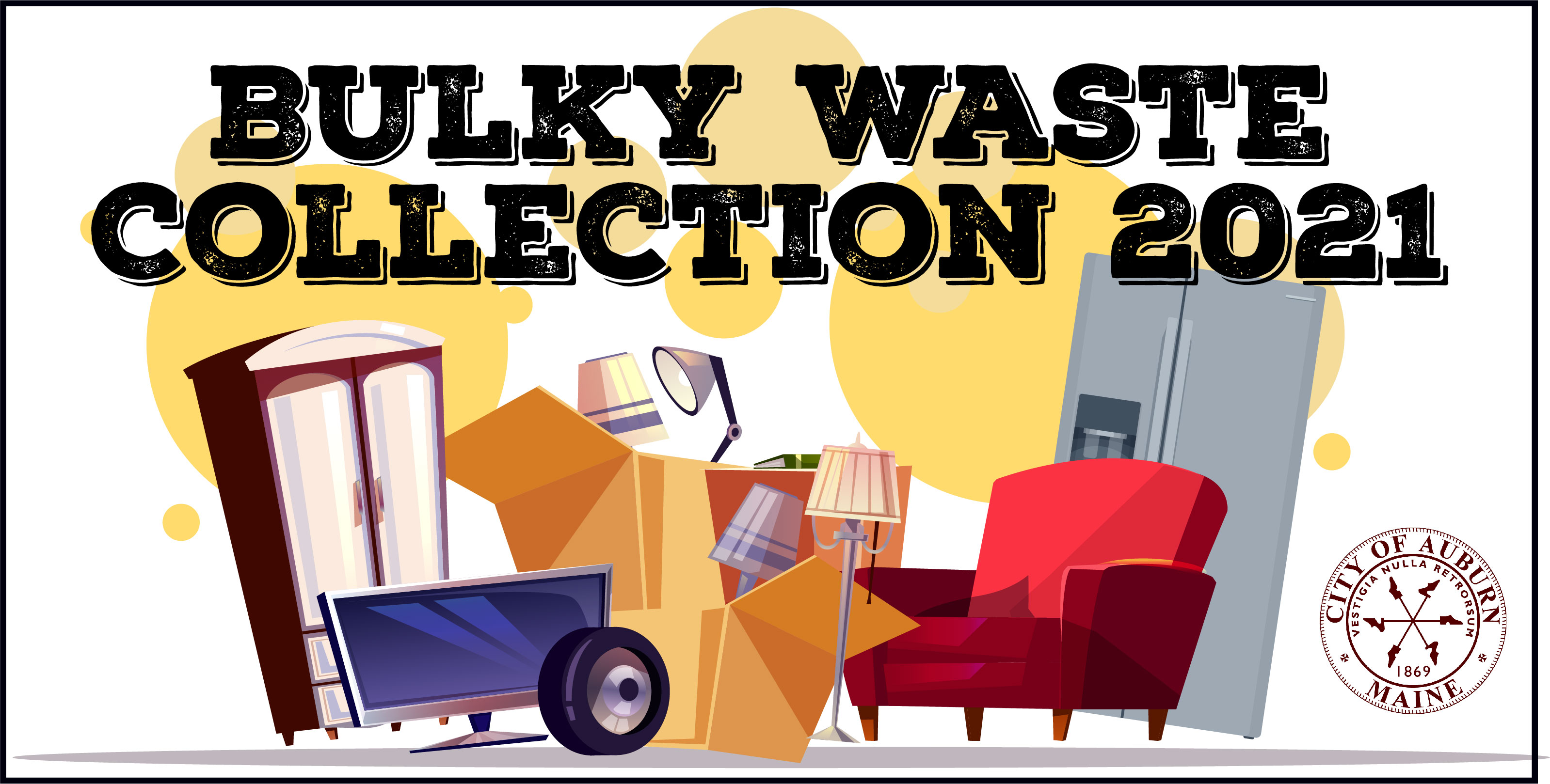 HIGH-VOLUME VACCINATION SITE
Vaccination at the Central Maine Healthcare-run vaccination site at the Auburn Mall will be available by appointment only. To check availability or book an appointment, visit www.cmhc.org or call 207-520-2917.
Vaccinations will take place at the Center Court of the Auburn Mall. The entrance will be through the south entrance leading directly to Center Court.