Online Crime Mapping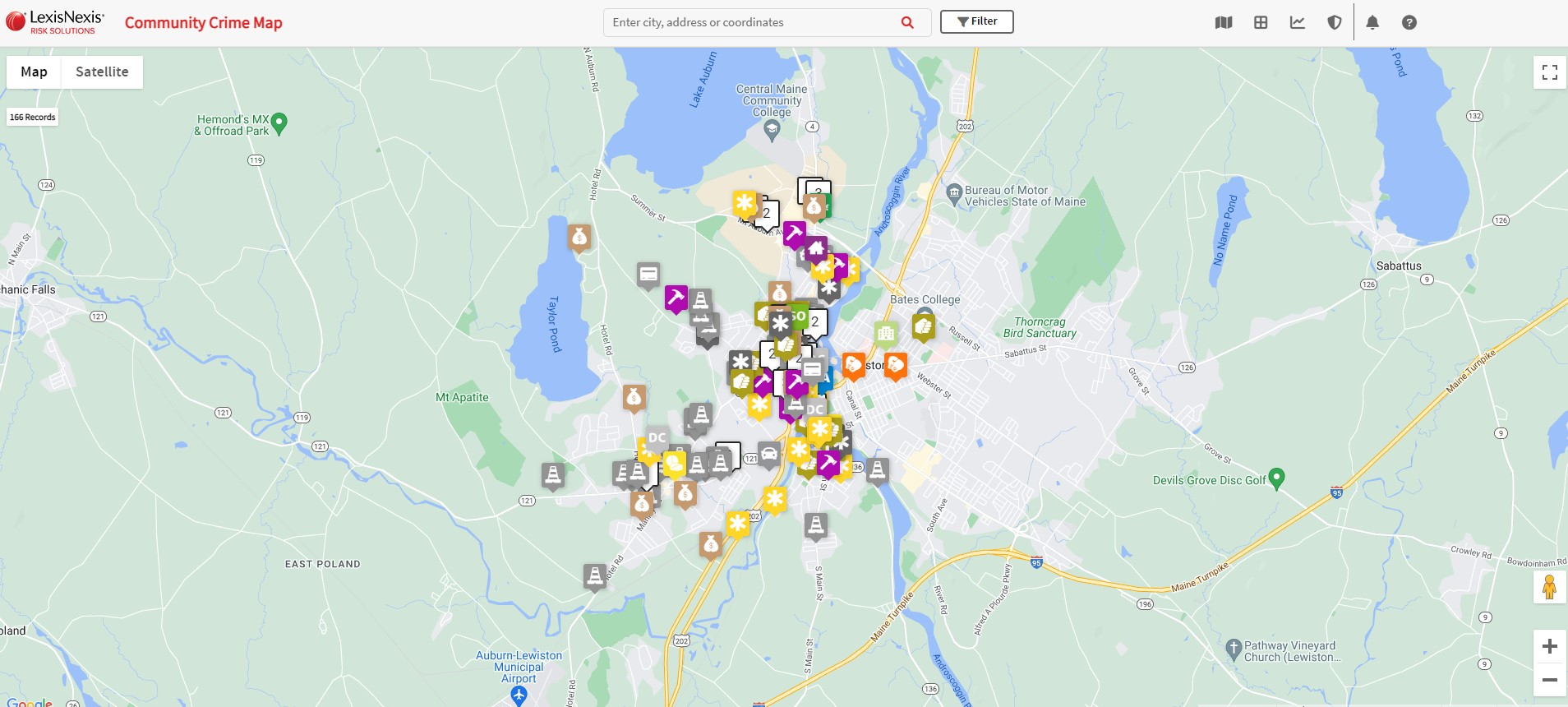 The City of Auburn offers an online crime map for its residents. Auburn partnered with LexisNexis to provide the service and make it easier for residents to keep track of crime in their area.
LexisNexis Community Crime Map syncs with Auburn's crime records system to automatically upload crime information and keep it updated on the map. Auburn residents can view crimes near their home, school, work or other area of interest. Citizens can use this map to become aware of crime trends and make more informed decisions regarding where they live, shop, play, send their kids to school and other important choices regarding their personal safety.
Search for events by location, viewing results on the map, in a data grid or through analytics on the data for the location selected. Customize your map with the crime data you want to see then sign up for daily, weekly, or monthly updates straight to your inbox.