Veterans Memorial Park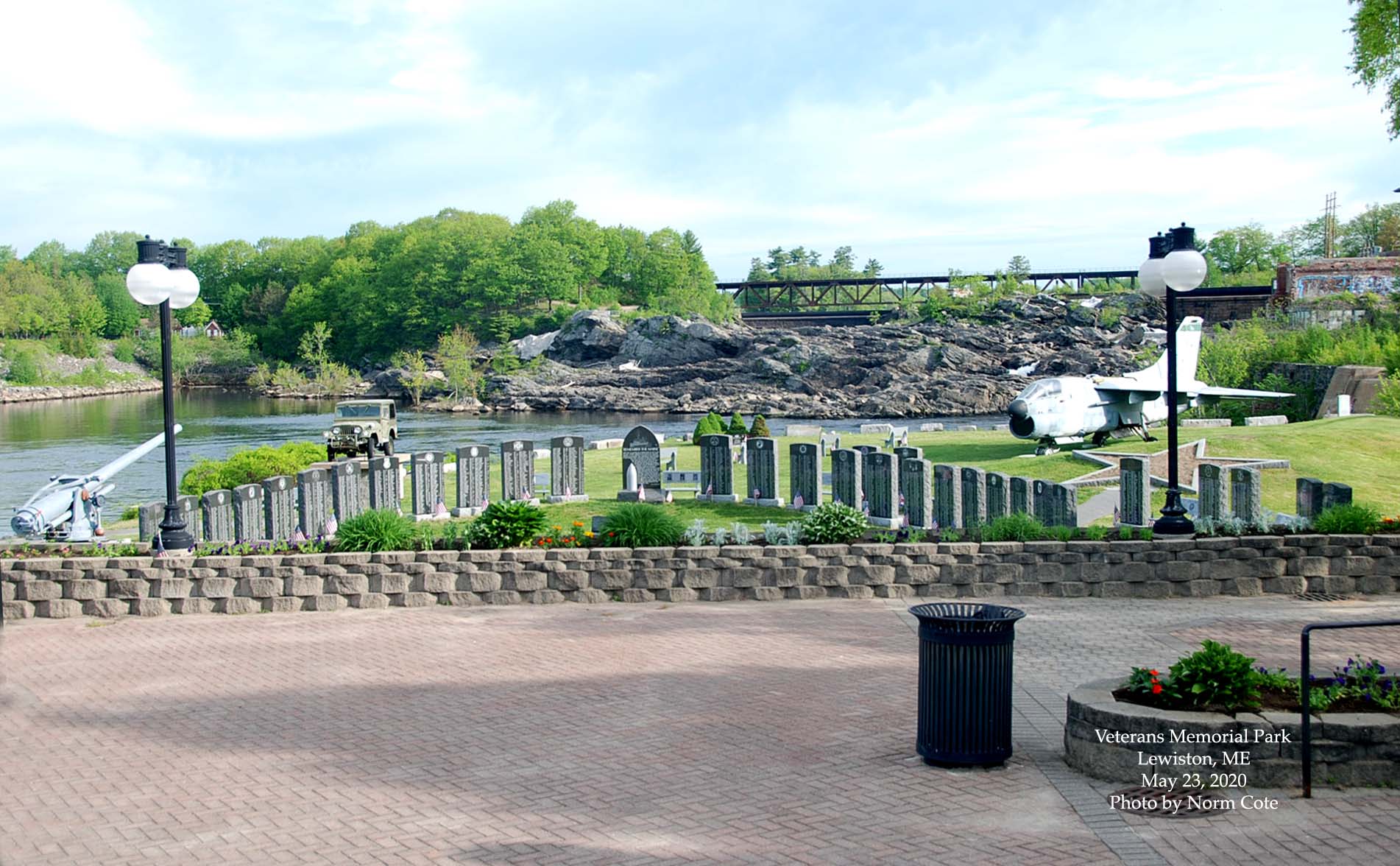 Veterans Memoral Park, located opposite the corner of Main and Lincoln Streets in Lewiston, is an inspiring and humbling memorial to local heros: men and women who have served our country within all branches of the United States military.
The Park, which is managed by the Lewiston & Auburn Veterans Council, was established in 2002, when the City of Lewiston gave permission for the former Heritage Park to be transformed into a veterans park. The park features numerous breathtaking monuments - including the "Price of Freedom" Monument and the "USS Maine" Momument, six flag poles, a military Jeep used in war time, a five inch Navy gun and anchor, the "Gold Star Mothers Emblem" and twelve polished granite benches.
The project began with the donation of six flag poles representing five military branches and POW/MIA, which were installed beside the existing American and State flag poles. The park currently features 32 beautiful "Name Stones" and 20 memorial benches (as of 7/1/2020).
The Park was build under the chairmanship of Bert Dutil, a Veteran of the Korean War - with help from six veterans posts:
American Legion Post 22
D.A.V. Chapter 11
Franco Vets Post 31
Marine Corps League Central Detachment
VFW Post 1603
VFW Post 9150
Current list of Veterans appearing on Memorial Park Stones
Current logos appearing on Memorial Stones



Any veteran, living or no longer with us, who served in any branch of military service is eligible to have their name inscribed on one of these monuments, as long as they served honorably, with proof of service (such as DD214, Honorable Discharge, photo in uniform, military cemetery marker, obituary stating that he/she served in the military).


Park Sponsors: The City of Lewiston, Maine and the L/A Veterans Council (contact LAVC: 207.786.2305)
*Photo courtesy of Norm Cote