Knockout Browntail Webinar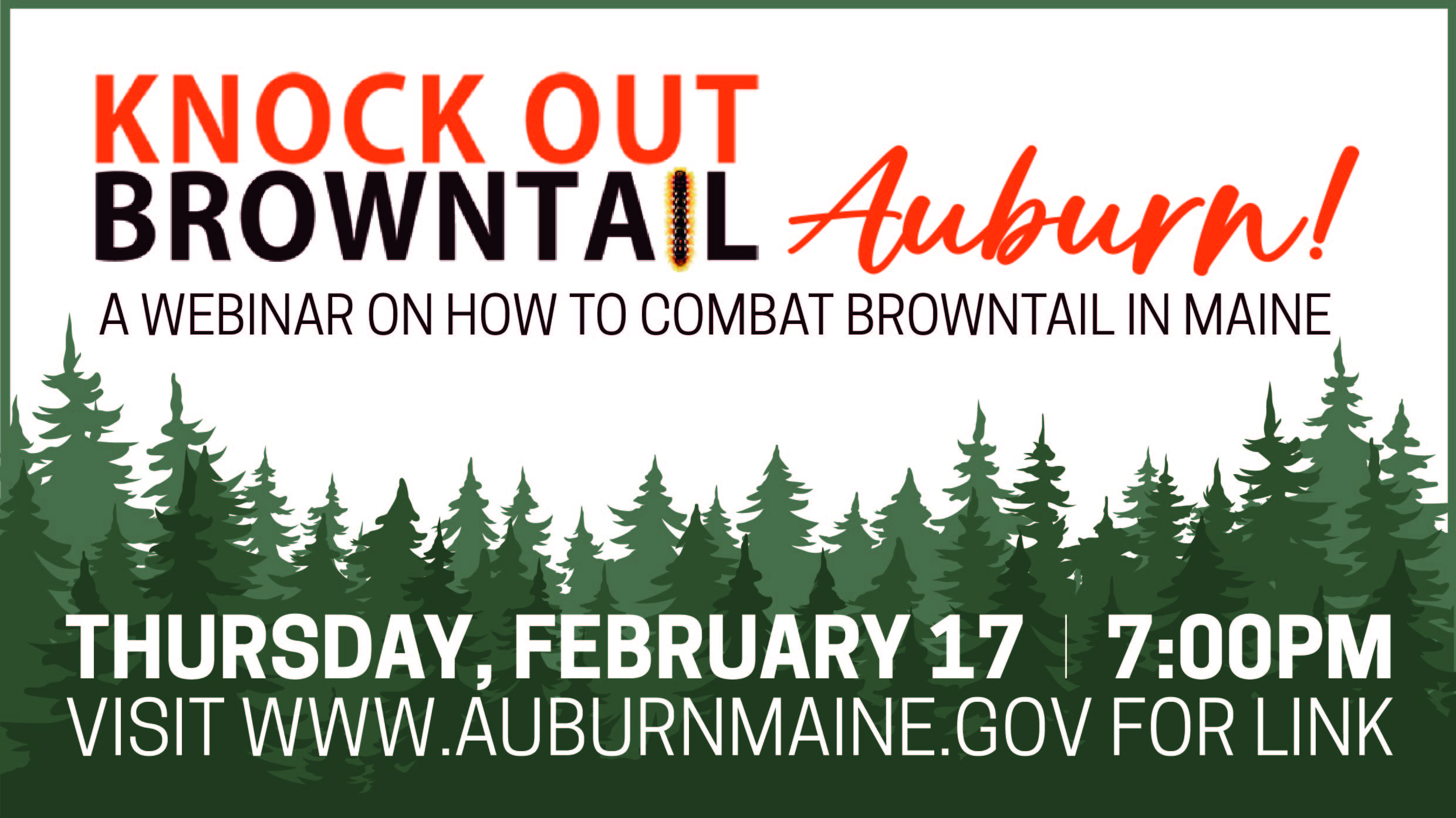 Winter/early spring is a great time to fight Browntail, as nests can be easily spotted, clipped & destroyed. The Auburn Conservation Working Group, Lewiston-Auburn Community Forest Board, and the City of Auburn recently presented a discussion (via Zoom) on Browntail moth and other invasive pests.
Our special guest was Allison Kanoti, Director of the Maine Forest Service Forest Health and Monitoring Division.
Watch the webinar on our YouTube channel: CLICK HERE.