NATURAL PRODUCTS & AGRICULTURE WORKING GROUP
The Natural Products Working Group will be a standing working group of the Sustainability and Natural Resource Management Board. The purpose of Auburn's Natural Products Working Group shall be to proactively build a stronger natural resource economy in Auburn and to address the ongoing needs of protecting and promoting farms, farmland, woodlots, and natural resources based industries.
The Natural Products Working Group shall:
Work to protect soils of statewide importance
Promote local resource based economies
Undertake education and community outreach to promote local commodities
Provide assistance and contacts for local agricultural and resource based commercial initiatives at the state and federal levels
Raise funds and develop grant applications to support the goals of promoting natural products in Auburn.
Review and provide recommendations concerning solar installations in AGRP zoned areas
Promote local food supplies and address local hunger issues
MEMBERS
Kathy Shaw
David Griswold
David Bell
Katherine Boss
Stanwood Gray
Pam Rousseau
William Sylvester
Ed Michaud - Associate, non-voting member
Christopher Carson - Associate, non-voting member
City staff liaison: Jay Brenchick
Appendix A | Appendix B | Appendix C | Appendix D | Appendix E
Jumping Worms Presentation
View the slideshow presentation given on August 30, 2022 during a meeting of the Natural Products & Agriculture Working Group. Lynne Holland, a Horticulture Professional from the UMaine Cooperative Extension, talked about the threat about this invasive species and what is being done to build awareness and prevent its spread.
Knockout Browntail Webinar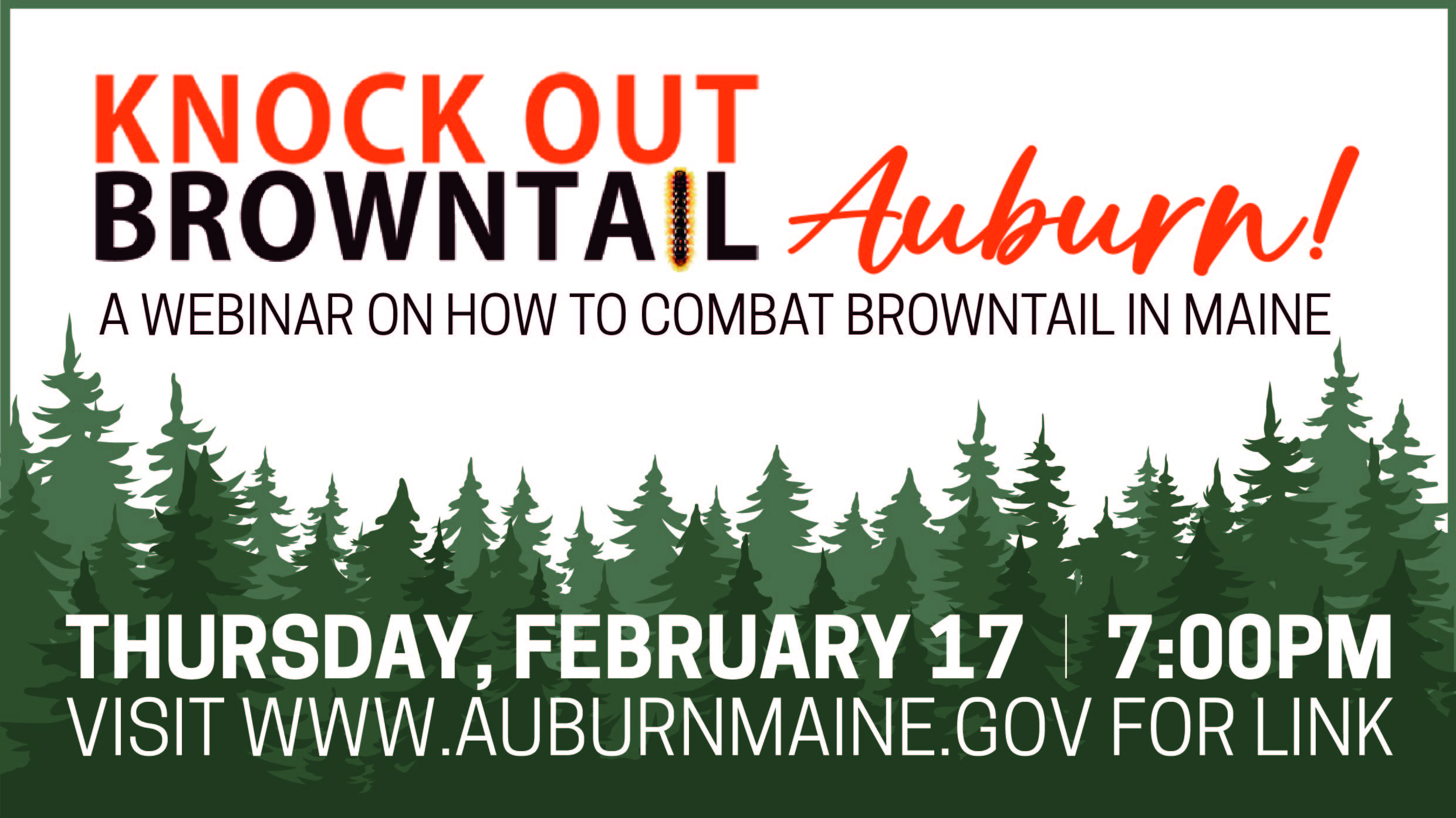 Winter/early spring is a great time to fight Browntail, as nests can be easily spotted, clipped & destroyed. The Auburn Conservation Working Group, Lewiston-Auburn Community Forest Board, and the City of Auburn recently presented a webinar on Browntail moth and other invasive pests.
Presentation by Allison Kanoti, Director of the Maine Forest Service Forest Health and Monitoring Division.
Watch the webinar on our YouTube channel: CLICK HERE.
Auburn's agriculture hub brings Ag Zone data to life! Through the magic of GIS technology, the City of Auburn is able to share data in a whole new way. Using "ArcGIS Hub," Auburn has created a data portal through which we can share information, mapping, reports, and much more. Spend some time exploring Auburn's Agriculture & Resource Protection Zone Hub today!