Rivers & Hydropower
Lewiston Falls Project License Renewal
City of Auburn Comments P2302 Amendment
Filing of Notice of Intent, Pre-Application Document and TLP Request (large file)
City of Auburn Objection Letter
Study Request 2303 Lewiston Falls
City of Auburn ILP Request Letter
City of Auburn - Comments P2283
P2302 Draft Study Plan Comments
Lewiston Falls Monty Hydro FInal Study Plan
NOAA Fisheries Lewiston Falls PAD Comments & requested studies
Lewiston Falls #2302 BPL Comments on PAD & Proposed Sites
Maine DEP Requirements to Brookfield - Water Testing
Barker Mill Dam License Renewal
The Barker Mill Dam uses the Little Androscoggin River to generate power. Hydropower has an impact on river flows, the environment and recreational opportunities, and the Federal Energy Regulatory Commission (FERC) relicensing process takes those impacts into consideration. The current license expires in 2019. We only get a chance to comment on a license renewal every 30 to 50 years so it is important that we advocate for compatibility and even contribution to accomplishing community goals in exchange for using the public's river for private power generating revenues. This page is intended to help make sure documents related to the relicensing are available to the public.
Based on past Council direction, we asked for the owner to assess recreational access including fishing and viewing improvements and future potential demand, a white water potential study at varied flows and a review of public and private benefits of the facility. We have been engaged with other stakeholders including the Androscoggin Land Trust, American Whitewater, Maine DEP, National Park Service, Trout Unlimited, and Maine IF&W. We have encouraged/helped the applicant to host past meetings in LA and at the Barker Mill Housing building and promoted the goals of the New Auburn Master Plan and Comprehensive Plan through the licensing process. There is a strong interest in recreation within the project boundaries and the New Auburn Master Plan Identifies increased river access as Recreation Goal # 1.
Any comments or questions can be directed to your city councilor or Eric Cousens, Deputy Director of Economic and Community Development at 333-6601, Ext. 1154. City comments on the latest documents for each dam are available at the links below.
Upper Barker Mill Dam Information:
Upper Barker Notification of Intent
Upper Barker Pre Application Document
Lower Barker Mill Dam Information: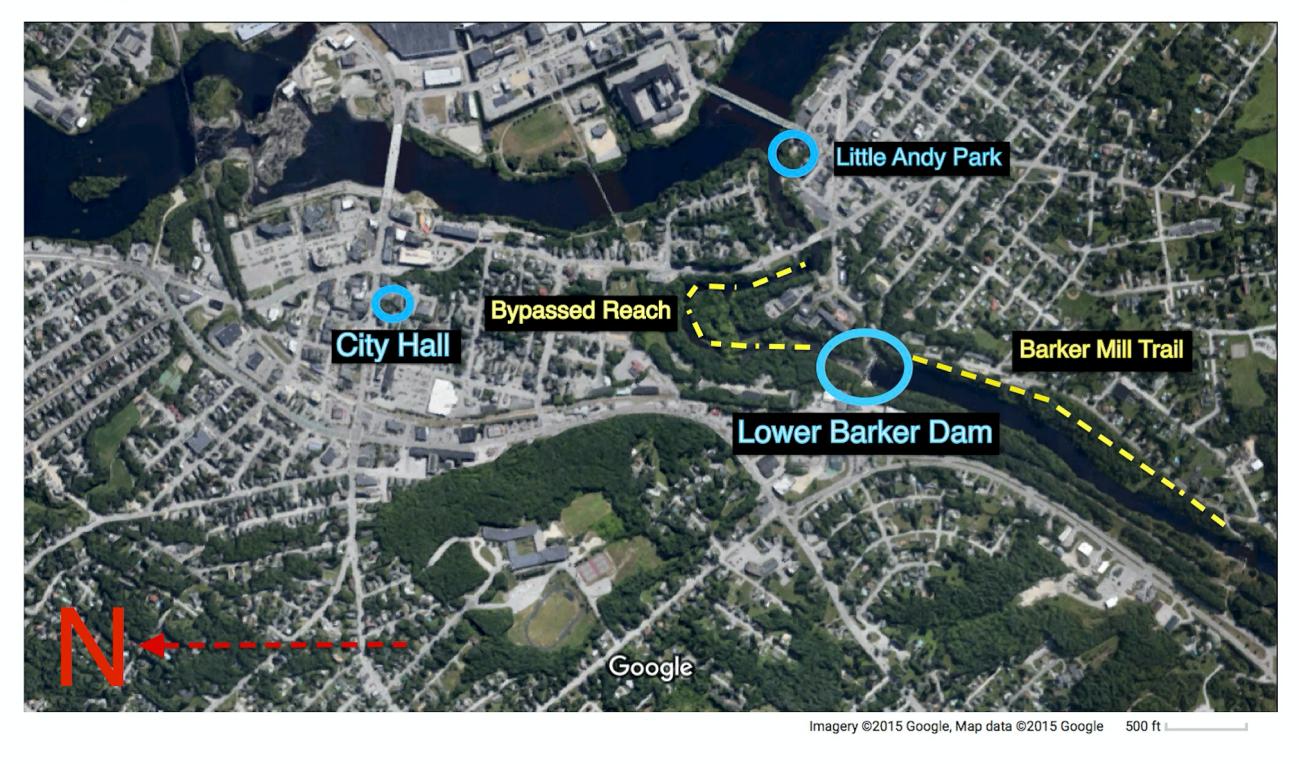 2014
May 5, 2014 MDIFW PAD Comments
June 17, 2014 MDIFW Study Request
June 24, 2014 City of Auburn Barker Mill PAD Comments
June 24, 2014 City of Auburn PAD Study Request
2015
May 6, 2015 City of Auburn Barker Mill Study Plan Comments
Fall 2015 Bates College Examining Recreation Potential
2016
August 2016 Lower Barker Project Final Study Report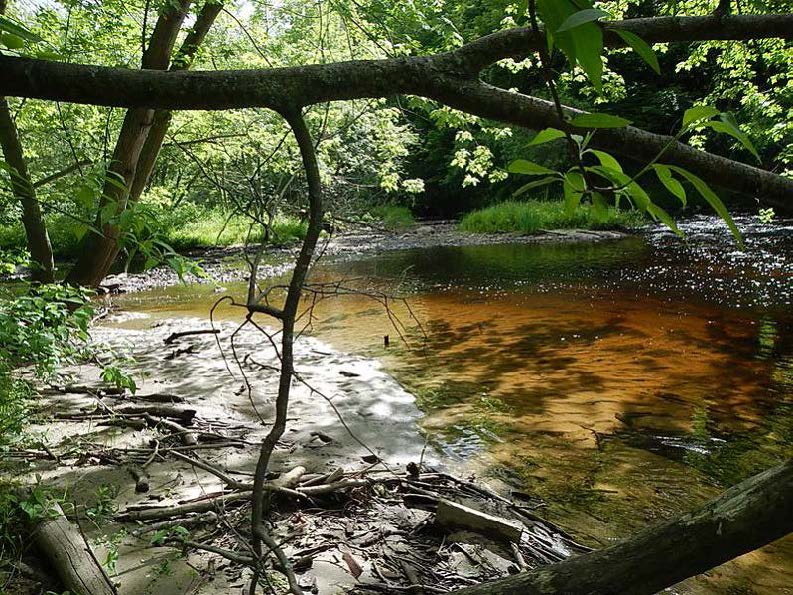 October 2016 Lower Barker Draft License Application
2017
June 28, 2017 Lower Barker Whitewater Flow Study Report
June 29, 2017 Notice of Scoping Meetings
June 30, 2017 Notice of Application & Soliciting Motions to Intervene & Protest
August 2017: City of Auburn Whitewater Flow Study Comments
2017 FERC Scoping Document Draft 1
August 29, 2017 Scoping Meeting Transcript
August 30, 2017 Scoping Meeting Transcript
2017 Document List from FERC Site
2017 Draft Fisheries Management Plan for the Lower Andro, Little Andro and Sabattus Rivers
2017 FERC Push for Whitewater Study Filing
2017 KEI Recreational Response
2017 Lower Barker Project Motion to Intervene Signed

Barker Mill Dam FERC Relicensing Update July 2017