Trash, Recycling & Related Services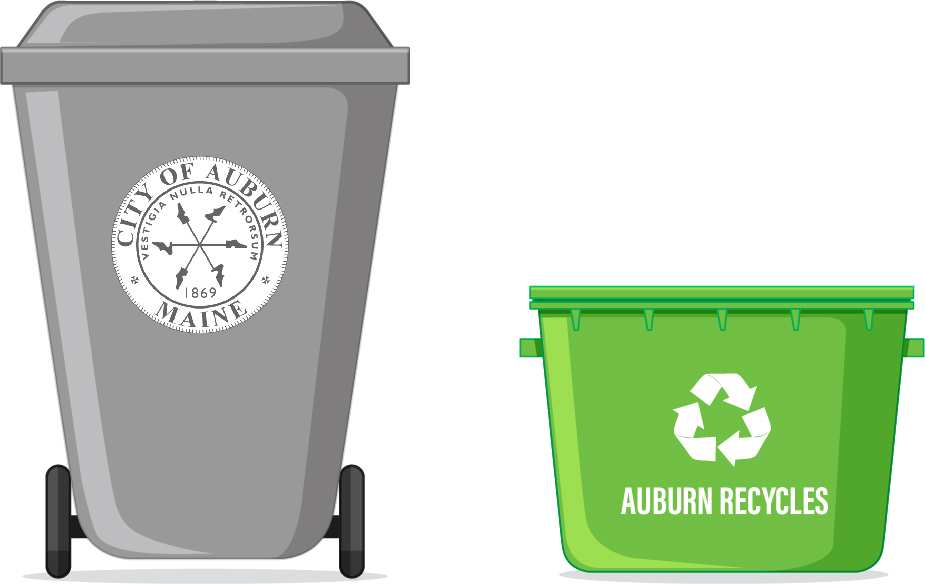 The City of Auburn offers trash and recycling collection. To see what your day is, click here.
By City Ordinance, please remember to have all trash and recycling at the curbside no earlier than 6:00PM on the night before your collection or by 7:00 AM on your collection day.
Despite our contractor's best efforts, sometimes pick-ups are missed. When this happens, please call Public Works at 207.333.6670 OR
email us
and we will work to resolve the problem.
Trash & Recycling Collection
Our City provides trash and recycling collection Monday through Friday, with occasional exceptions for holidays. In 2023, we WILL NOT collect trash or recycling on July 4th, Thanksgiving day (November 23, 2023), or Christmas day (December 25, 2023).
Follow our social media and/sign up for City of Auburn email and text alerts for the most up-to-date information: www.auburnmaine.gov/alertme.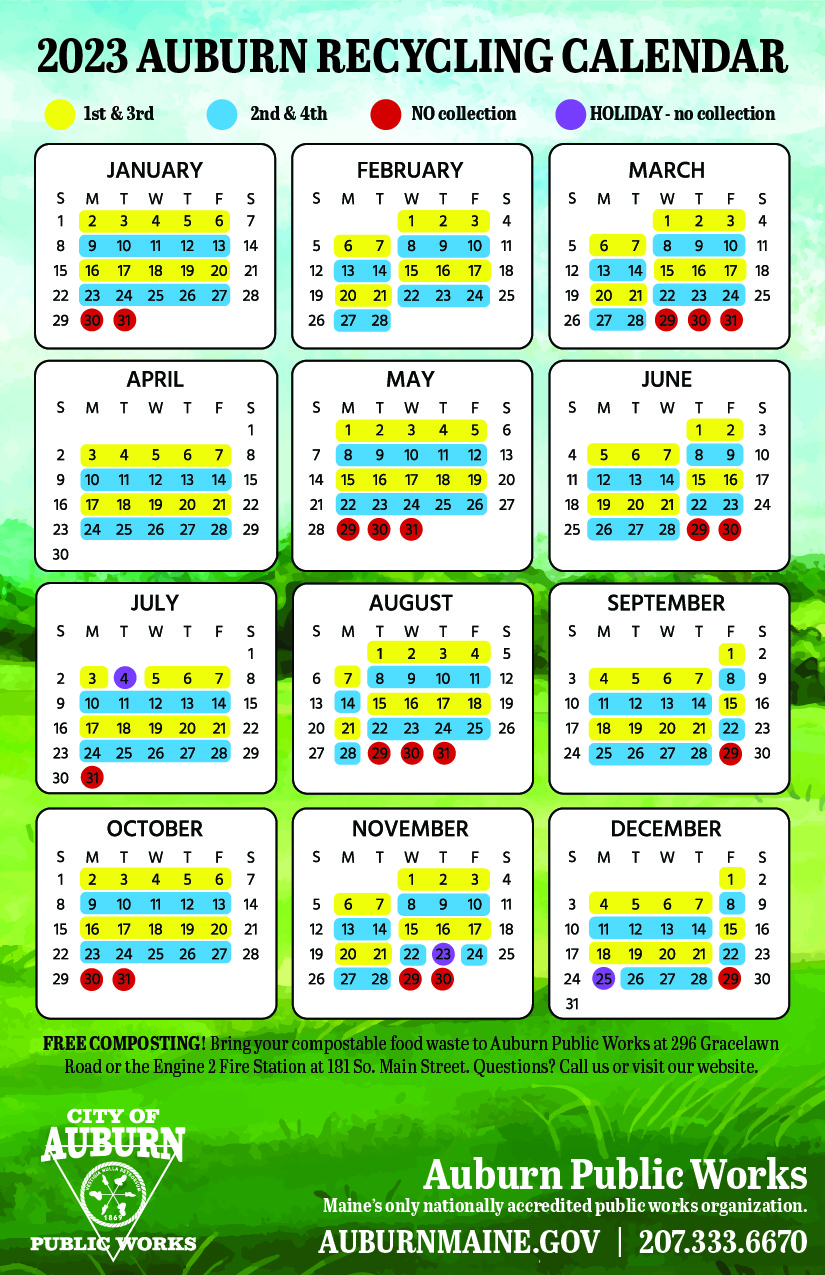 Recyclable Materials:
Clear & Colored Glass
#1-7 Plastic
Tin Cans
Cardboard
Newspapers & Magazines
Mixed Paper
Depending on the street, trash collection occurs on different days: Trash Collection Schedule
Where does our Trash & Recycling go?
Maine Waste-to-Energy located at 110 Goldthwaite Road
Other helpful information
Residential Waste Disposal Memo
Trash Poster (to hang near your trash bin)
Zero Sort Recycling Poster (to hang near your recycling containers)
Solid Waste and Recycling Committee Recommendations and Supporting Documentation