ANNIVERSARY Park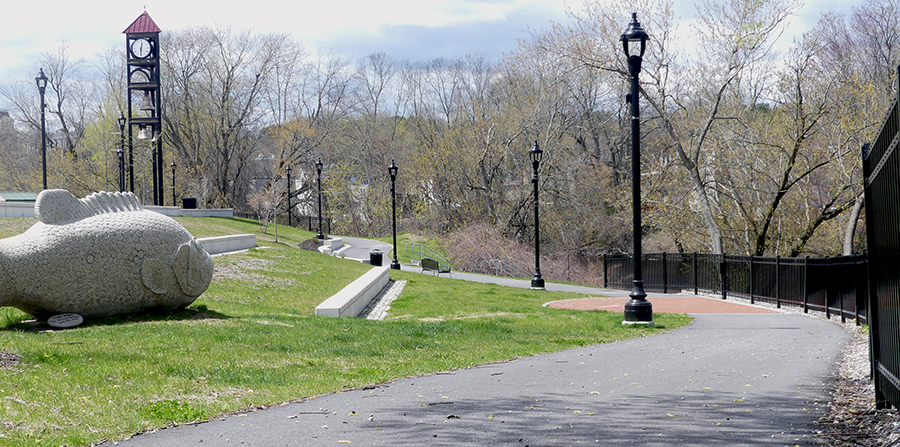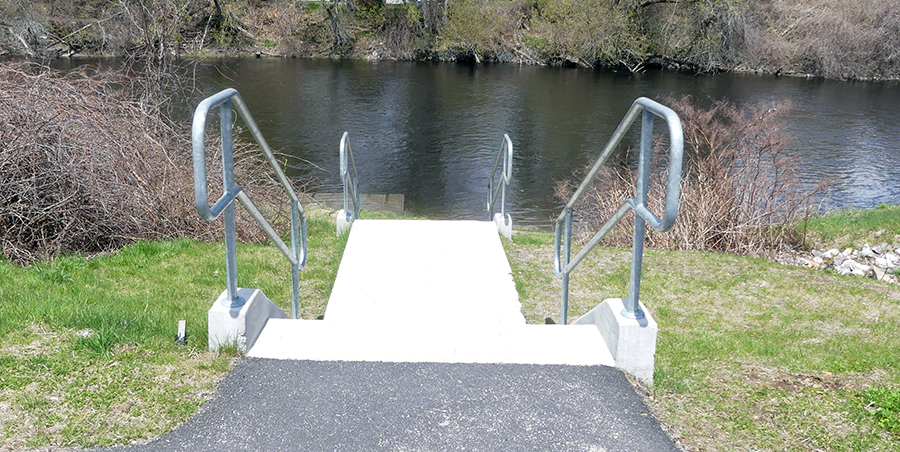 Anniversary Park - formerly known as "Little Andy Park" - is located off Pulsifer Street in New Auburn next to the New Auburn Social Club and Rolly's Diner. It lies to the west of the South Bridge and at the mouth of the Little Androscoggin River.
Although small, Anniversary Park is a popular destination. The hand-carry boat launch makes it a great site for people to gather for a day of volunteer work or paddling.
The park was transformed in 2019-2020 as part of the New Auburn Village Center Plan, which focuses on the in-town area of New Auburn, with multiple phases of improvements to the riverfront between Mill and Broad streets.
In addition to a complete reconstruction of the park, the beloved "Bells of St. Louis Church" were lovingly restored and relocated to their new home in Anniversary Park, where they are on display (and chime on the hour) in an exquisite new bell tower. The tower is Maine's second highest monument.
The park and bell tower were dedicated and reopened on October 3, 2020. The ceremony can be viewed here: https://youtu.be/80C0RO6Zok0.