Age-friendly community committee
Chair: Ward 5 Councilor Leroy Walker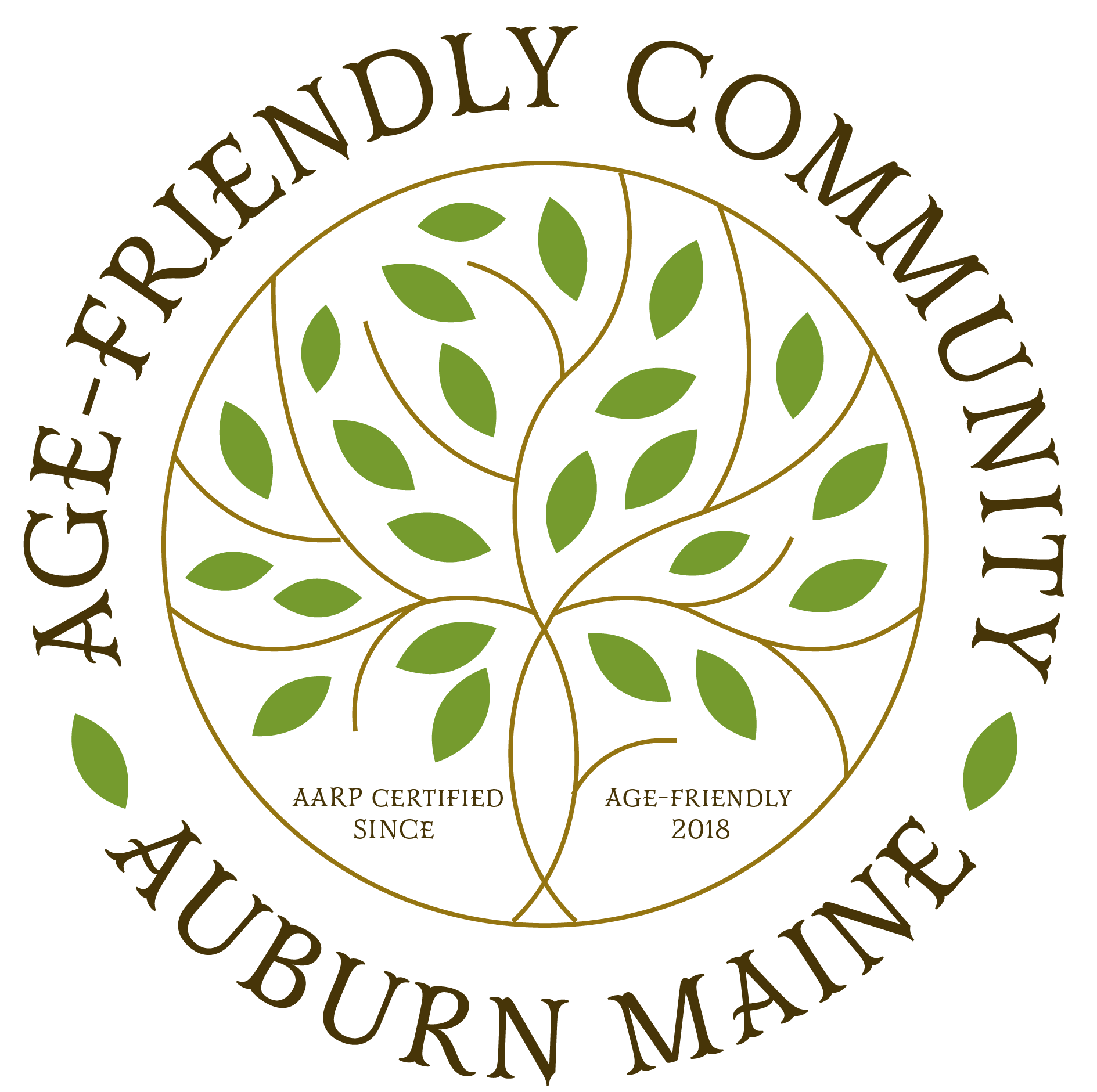 As our population ages and people stay healthy and active longer, communities must adapt. Well-designed, livable communities promote health and sustain economic growth, and they make for happier, healthier residents — of all ages.
In an effort to make Auburn an age-friendly community, which enables people of all ages to actively participate in activities and treats everyone with respect, regardless of their age, the City of Auburn is proud to have the Age-Friendly Community Committee. The goal is to make it easy for older people to stay connected to people that are important to them; and to stay connected to our community.
Members
CHAIR: Leroy Walker, Sally Gagnon, Diane Vincent, Cynthia Larrabee, Dana Morrell, Mamie Ney, Larry Pelletier, Jan Biron, Belinda Gerry, Tina Eugley, Bejamin Weisner, and Frank Pippin
The Committee usually meets on the second Tuesday of every month at 5:30PM in the in the Auburn Senior Community Center, Pettengill Park. Schedule is subject to change.
| | |
| --- | --- |
| 2023 Agendas | 2023 Minutes |
| January 10, 2023 | January 10, 2023 |
| February 7, 2023 | February 7, 2023 |
| March 14, 2023 | March 14, 2023 |
| April 11, 2023 | April 11, 2023 |
| May 9, 2023 | May 9, 2023 |
| July 11, 2023 | July 11, 2023 |
| August 8, 2023 | August 8, 2023 |
| September 12, 2023 | September 12, 2023 |
| | |
| | |
| --- | --- |
| 2022 Agendas | 2022 Minutes |
| January 11, 2022 | |
| February 8, 2022 | |
| | March 8, 2022 |
| | April 12, 2022 |
| | |
| | |
| July 13, 2022 | July 13, 2022 |
| September 13, 2022 | |
| | October 11, 2022 |
| | |
2019-2020 Age-Friendly Community Committee Report to the City Council