---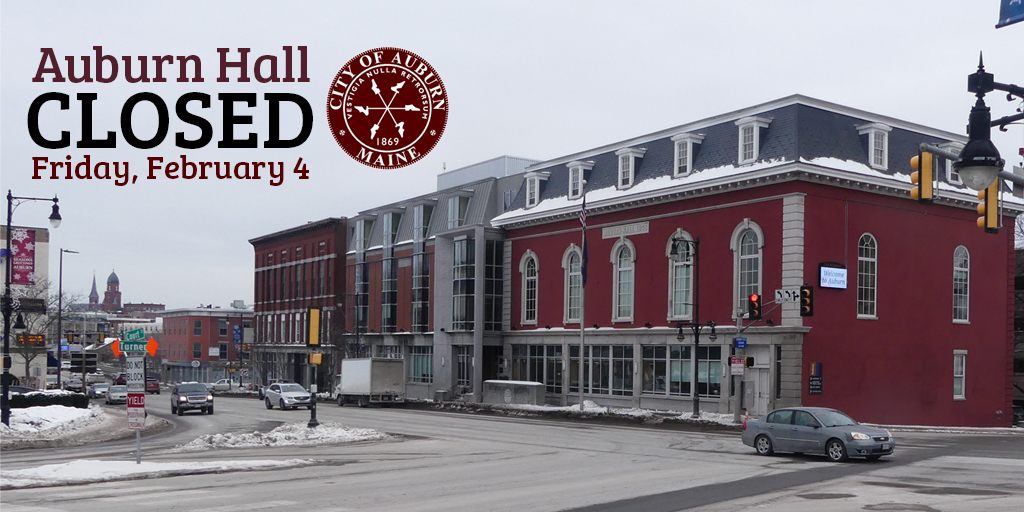 The City of Auburn has announced that due to the impending winter storm, Auburn City Hall will be CLOSED on Friday, February 4, 2022.
"With the winter weather that is headed our way, we feel it is safest to keep our staff safe at home and off the roads," said City Manager Phil Crowell. "We strongly encourage the public to do the same, if possible."
In addition to Auburn Hall, the Auburn Recreation Department, the Auburn Senior Community Center, and Ingersoll Turf Facility will all be closed on Friday.
The city has also implemented a winter parking ban, which will be in effect from 10:00PM on Thursday, February 3, 2022 until 10:00PM on Friday, February 4.
Residents are reminded that many city services are available online at www.auburnmaine.gov.