Ward 3 Councilor Stephen G. Milks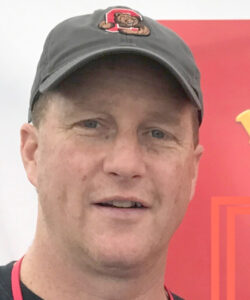 About
Steve Milks is a longtime resident of Auburn. His professional background includes 25 years of Corporate Sales and Management. Currently, Steve is the Managing Partner of Thompson Properties, a Property Management company in Auburn with a modest portfolio of rental properties.
Steve was on the Steering Committee for Auburn's Strategic Plan in 2018-2019, a yearlong process that involved over 100 citizens of Auburn from all walks of life and expresses what the people want for the City of Auburn. The Strategic Plan is a foundational document for Steve's decision making on the Council.
Steve has 3 kids: Julia is 23, Daniel is 21, and Camryn Yorke, is 21. He enjoys music, golf and real estate.
Councilor Milks serves on the following committees:
Councilor Stephen G. Milks
82 Alderwood Road
207.333.6601 X2125