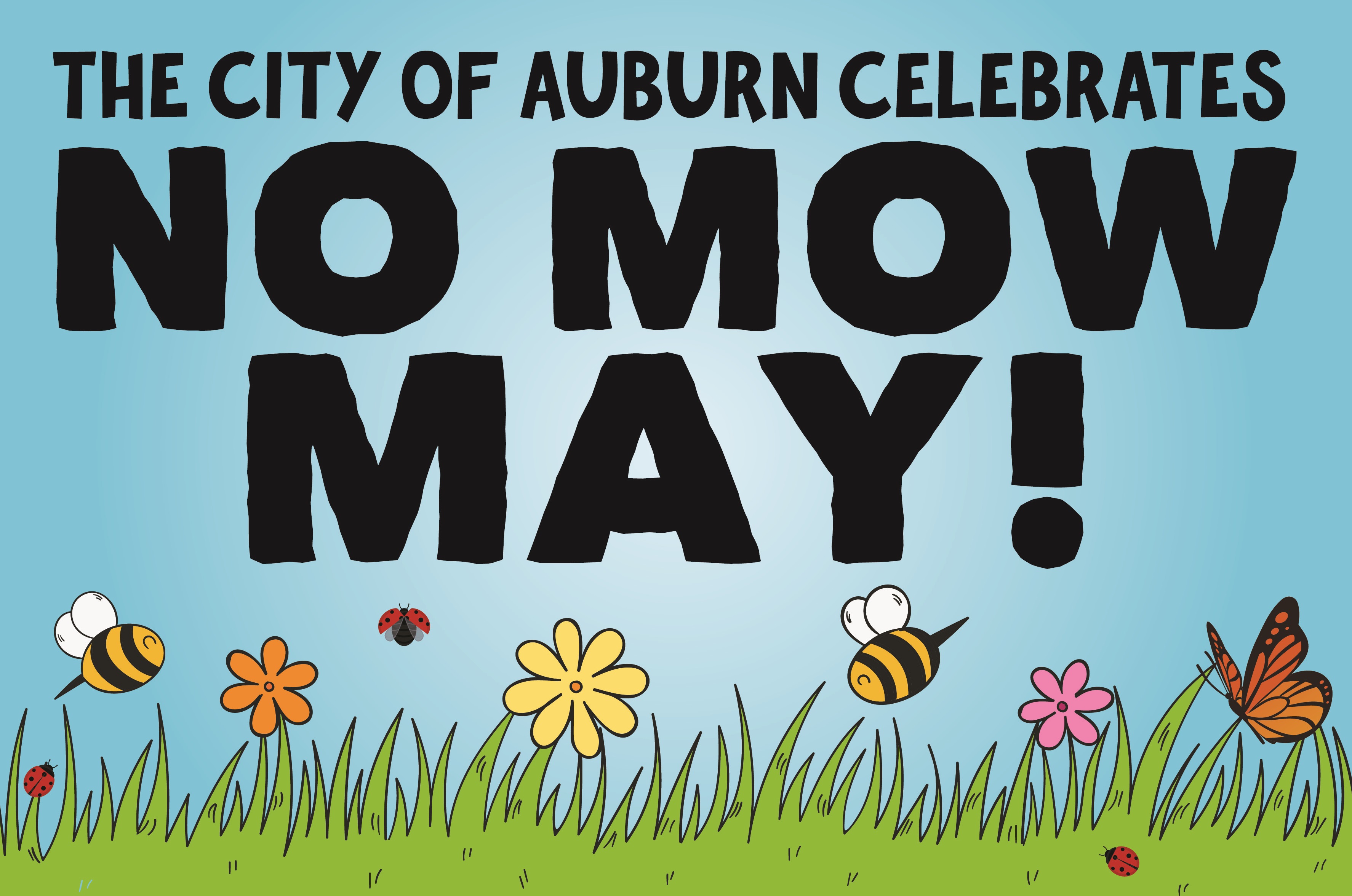 The City of Auburn is proud to celebrate "No Mow May!"
No Mow May is an environmental campaign that encourages residents to refrain from mowing their lawns during the month of May. The aim is to promote biodiversity and to provide a habitat for pollinators such as bees, butterflies, and other insects.
During the month of May, many Maine wildflowers are in bloom, providing a vital source of nectar and pollen for pollinators. By allowing these flowers to grow and avoiding mowing the lawn, people can help to provide a much-needed refuge for these important pollinator species.
In an effort to lead by example, the City of Auburn & Auburn Public Works have selected locations within each ward of the city that will not be mowed during the month of May. These locations can be viewed HERE. (locations coming soon!)
Residents are also invited to participate in "No Mow May" and to sign up below. The first 100 residents to enroll will receive a free yard sign to proudly announce their participation! Public Works will deliver the signs.