MapAuburn is now mobile!
View Auburn's maps using Explorer for ArcGIS on your smartphone or tablet. It's Easy. It's Free. And there are no annoying ads!
Click on the links below, or search the Apple or Android App Store to download the free "Explorer for ArcGIS" app.
(Explorer for ArcGIS may not run on some older operating systems. Be sure to check system requirements.)
Viewing MapAuburn using the Explorer app offers many of the same features available from our MapAuburn website. You can:
Finding City Maps
When you launch the app from your mobile device, select the option to Continue Without Signing in. From here you can search for maps from all over the world.
To find MapAuburn maps: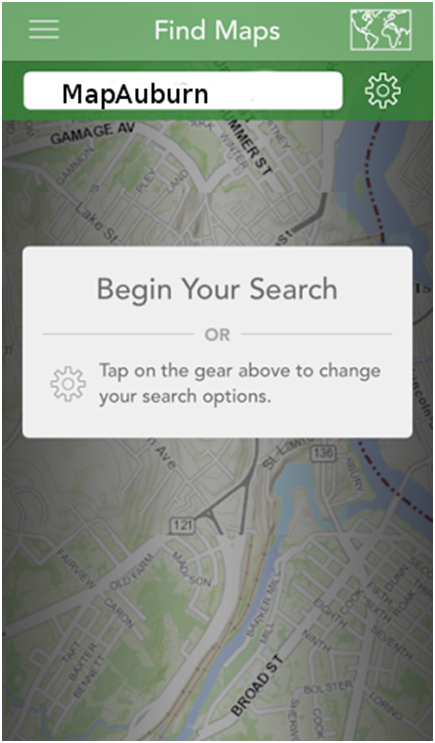 Search for "MapAuburn" or "04210" to list all City of Auburn maps.
- Parcel viewer
- School districts
- Voting districts
- Wetlands
- Floodplains
- Comprehensive Plan
- Taxi Zones
- Firearms Discharge Zone
Explorer App Tutorial
https://doc.arcgis.com/en/explorer/android-tablet/use-maps/guided-tour-user.htm
Select the option for your device at the top of the screen.