MapAuburn
The MapAuburn Gateway provides access to the City's maps and mapping products to all city departments and to the public. Located within the Information Technology Department, the City's mapping technologies are an integral part of the decision making process for planning, economic development, asset management, emergency management, and many other functions.
The MapAuburn Gateway contains many commonly requested interactive mapping applications, and we are adding more all the time. Users of these applications can locate addresses within the City, overlay data layers, identify parcel information, and link to other city data from within their desktop or mobile web browser.
This is the gateway to the City of Auburn's interactive map library. Find and zoom in to property locations, explore information, and create customized maps to print and share. MapAuburn is available on any computer – PC, tablet, or smart device -- and provides 24/7 access to city information. Click on the icon to visit the gateway.
Map Auburn Mobile provides a convenient new way to view MapAuburn maps -- in an app on your mobile device. Click on the icon to discover MapAuburn Mobile.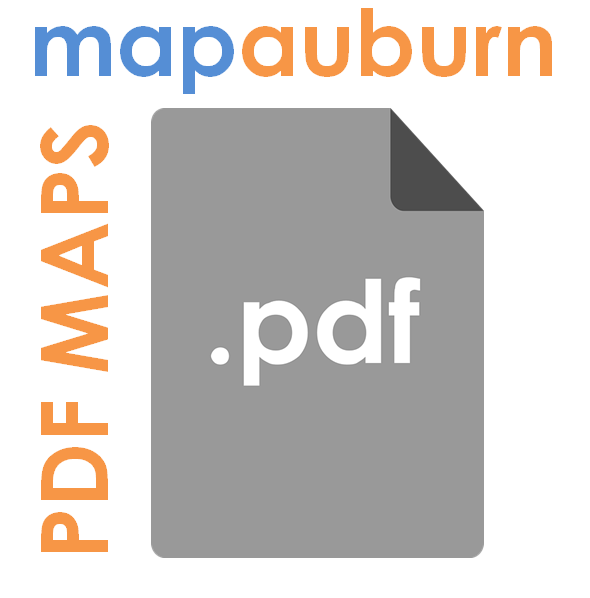 View and print our most-often-requested maps in a PDF format.
Auburn's new hub brings Ag Zone data to life!

Through the magic of GIS technology, the City of Auburn is able to share data in a whole new way. Using "ArcGIS Hub," Auburn has created a data portal through which we can share information, mapping, reports, and much more.

Spend some time exploring Auburn's Agriculture & Resource Protection Zone Hub today!

Disclaimer: THIS WEB PAGE IS A PUBLIC RESOURCE OF GENERAL INFORMATION. THE CITY OF AUBURN MAKES NO WARRANTY, REPRESENTATION, OR GUARANTY AS TO THE CONTENT, SEQUENCE, ACCURACY, TIMELINESS, OR COMPLETENESS OF ANY OF THE INFORMATION PROVIDED HEREIN. THE READER SHOULD NOT RELY ON THE DATA PROVIDED HEREIN FOR ANY REASON. THE CITY OF AUBURN EXPLICITLY DISCLAIMS ANY REPRESENTATIONS AND WARRANTIES INCLUDING, WITHOUT LIMITATION, THE IMPLIED WARRANTIES OF MERCHANTABILITY AND FITNESS FOR A PARTICULAR PURPOSE. THE CITY OF AUBURN SHALL ASSUME NO LIABILITY FOR:
ANY ERRORS, OMISSIONS, OR INACCURACIES IN THE INFORMATION PROVIDED REGARDLESS OF HOW CAUSED; OR

ANY DECISION MADE OR ACTION TAKEN OR NOT TAKEN BY THE READER IN RELIANCE UPON ANY INFORMATION OR DATA FURNISHED HEREUNDER.