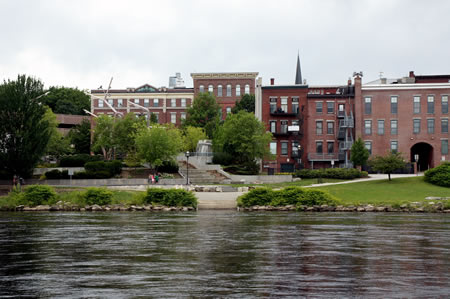 SMALL CITY. BIG IDEAS.
Whether your plans are to live, work or play in Auburn, we have something for everyone! Our City offers an abundance of recreational activities, numerous parks and trails, as well as various cultural opportunities to experience. Auburn boasts a broad assortment of restaurants, shopping opportunities, public and private school system options, as well as stable neighborhoods and proud citizens who truly care about their community.
Our City staff is comprised of dedicated individuals who are knowledgeable and ready to assist with your needs. We are committed to improving the quality of life for our citizens, encourage development and support partnerships between business, industry, government and community.
On behalf of our citizens, staff and local business partners, we welcome you to the City of Auburn. We encourage you to visit our friendly neighborhoods and participate in the amazing programs and activities that our growing community has to offer!
CITY SPOTLIGHT:
ELECTION 2020
Applications for absentee ballots for the November 3rd election are now available! Click HERE for details. 🇺🇸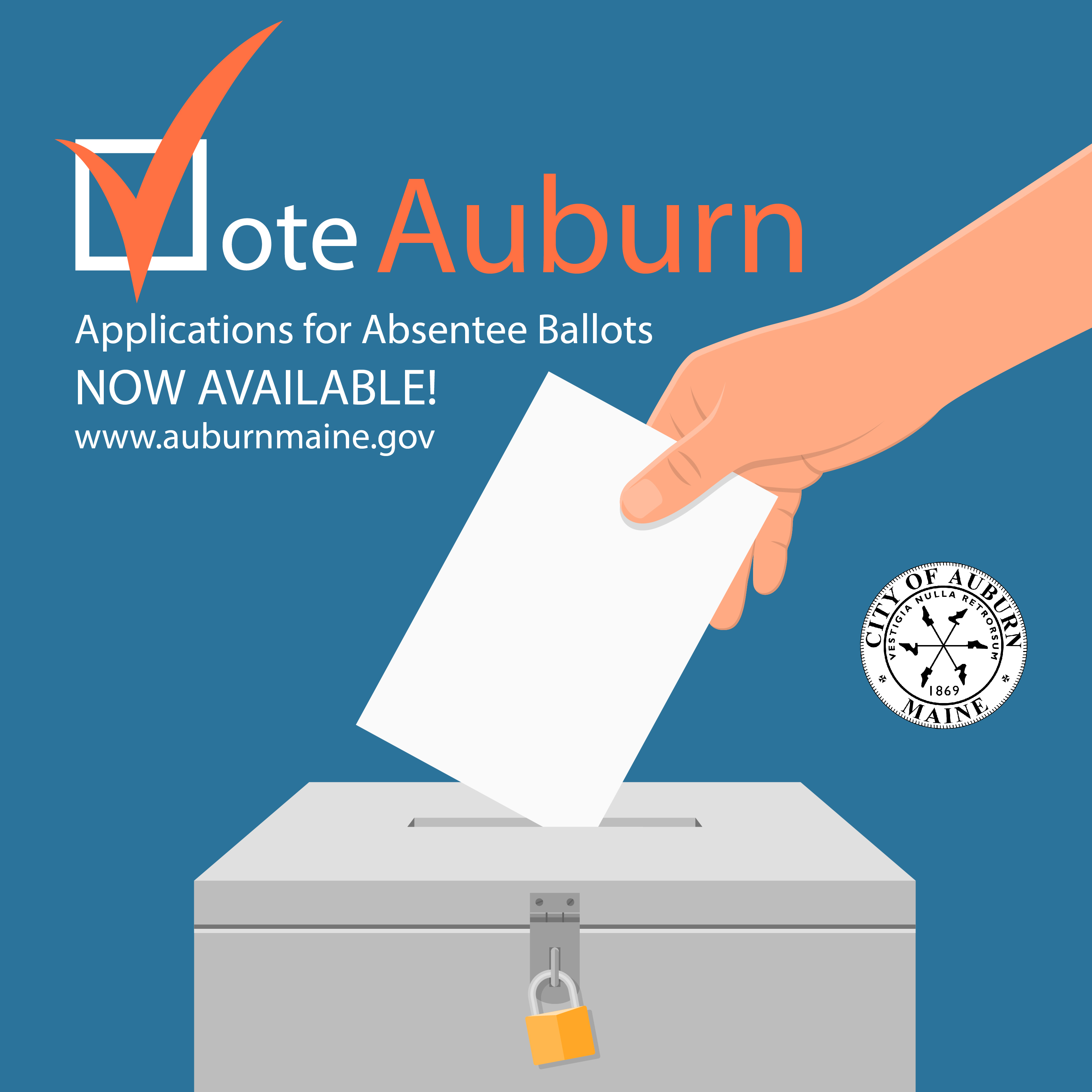 AUBURN'S COVID-19 BUSINESS LOANS
Auburn businesses impacted by the COVID-19 pandemic may be eligible for a Small Business Forgivable Loan or a Microenterprise Forgivable Loan.
Microenterprise Forgivable Loan Program Specifics | Small Business Forgivable Loan Specifics
COMMEMORATIVE BRICKS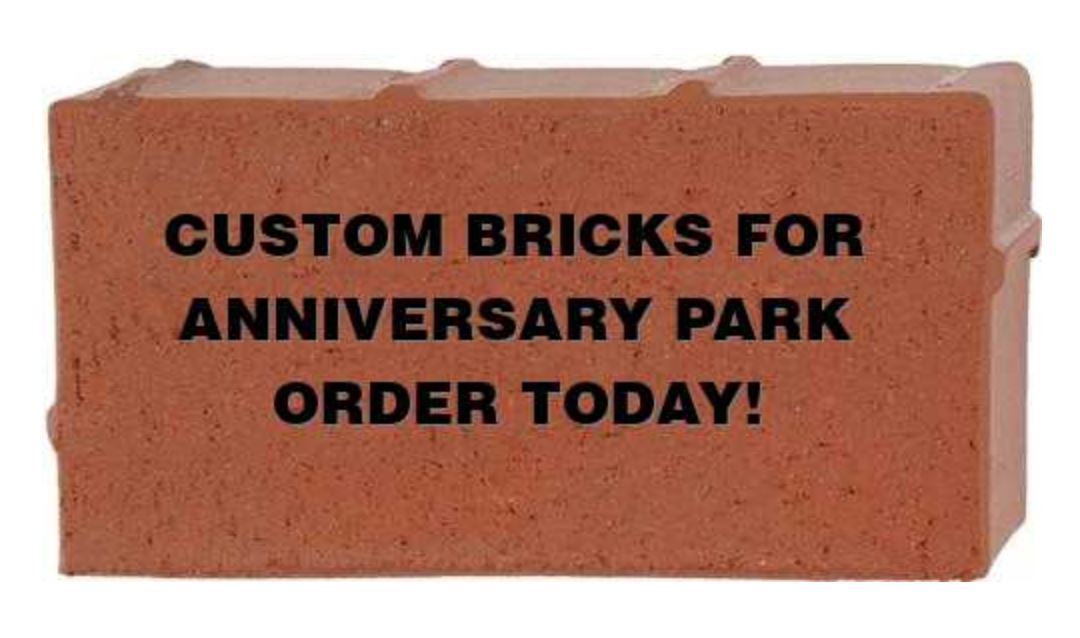 To commemorate Auburn's sesquicentennial celebration, we are offering the community a chance to leave their mark with personalized bricks. The bricks will be memorialized in the walking paths of Auburn's beautiful new Anniversary Park (formerly Little Androscoggin Park) in new Auburn. They will be installed near the brand new 40' bell tower that is the home for Auburn's treasured and historic "Bells of St. Louis".
ORDER ONLINE! (Very simple & you can preview your brick!)
AUBURN'S COVID-19 RESOURCE HUB
This informative site offers health news, business listings, food resources, City programs offering support to residents & businesses, as well as the latest COVID-19 maps & statistics. This hub will be updated frequently, so be sure to visit often.
MUNICIPAL OPERATIONS
Auburn City Hall has reopened. Hours of operation are 8:30AM-4:00PM, Monday through Friday, and public access to the building will be limited to the Tax Office, City Clerk's Office and the Planning & Permitting Division on the 1st floor, and the Police Department on the ground floor.
Visits to all other city departments will require an appointment (333-6601).
Proper social distancing will be observed; clear barriers have been installed at all counter locations; and limited numbers of visitors will be permitted in the building at one time. Visitors should park on the first floor of the Mechanic's Row Parking Garage and enter through the courtyard doors, as all other entrances will not be accessible. Staff will be in place at the door to assist with your visit to Auburn Hall, but delays should be expected as we all navigate these adjustments.
We encourage the wearing of face masks for anyone unable to maintain proper social distancing. We look forward to seeing you here at Auburn Hall - we appreciate your patience.
MOW HIGH & LEAVE THE CLIPPINGS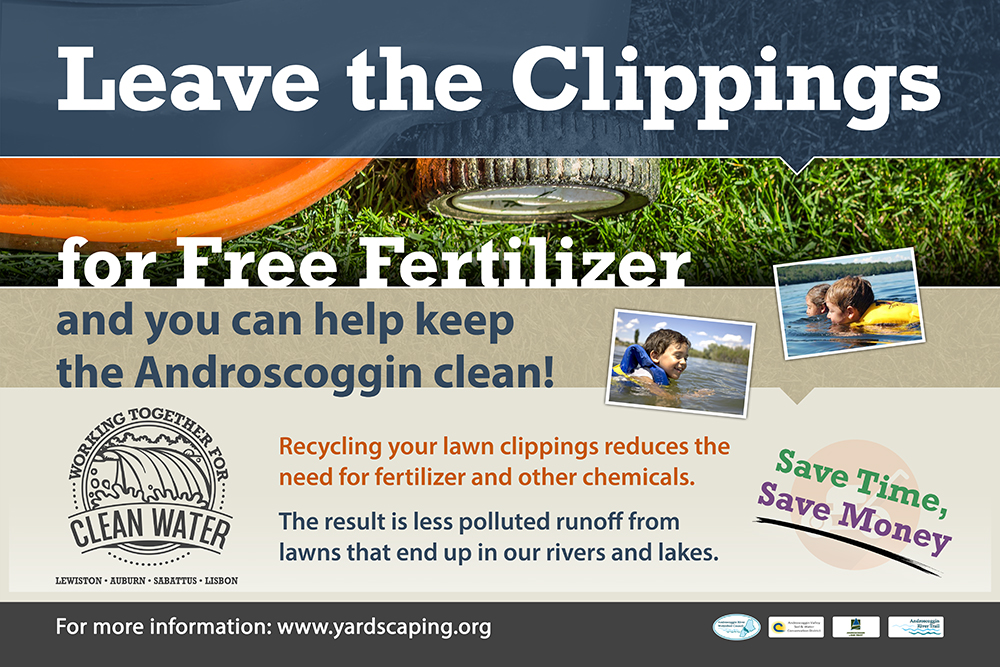 Help keep our beautiful Androscoggin clean. When you mow, leave the clippings! It is great for your grass (free fertilizer) and helps reduce the need for chemicals. The best part? Less polluted runoff in our precious rivers, lakes and streams. Learn more at http://yardscaping.org.