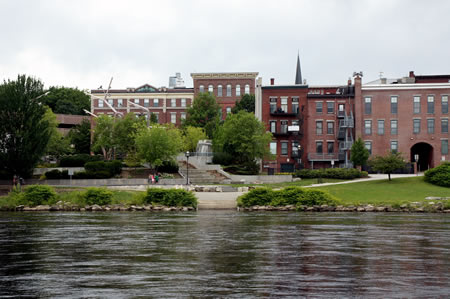 SMALL CITY. BIG IDEAS.
Whether your plans are to live, work or play in Auburn, we have something for everyone! Our City offers an abundance of recreational activities, numerous parks and trails, as well as various cultural opportunities to experience. Auburn boasts a broad assortment of restaurants, endless shopping opportunities, public and private school system options, as well as stable neighborhoods and proud citizens who truly care about their community.
Our City staff is comprised of dedicated individuals who are knowledgeable and ready to assist with your needs. We are committed to improving the quality of life for our citizens and encourage development and support partnerships between business, industry, government and community.
On behalf of our citizens, staff and local business partners, we welcome you to the City of Auburn. We encourage you to visit our friendly neighborhoods and participate in the numerous programs and activities that our growing community has to offer!
CITY SPOTLIGHT
Improving Auburn - one neighborhood and one business at a time...
Community Development, a division of Auburn's Economic and Community Development Department announces two new programs for citizens:
Neighborhood Challenge Grant Program - Do you and your neighbors have ideas to beautify and upgrade your neighborhood, to create a safer environment, but just don't have the funds and know-how to move forward? The City of Auburn has created a program to help improve your neighborhood by offering grants to neighborhood groups and organizations to make improvements on public property.
STAR Business Loan Program - The Storefront Traffic Accelerates Revitalization (STAR) Business Loan Program is designed to encourage the creation or enhancement of business enterprises by providing a source of low interest and forgivable financing for commercial property owners, new or expanding businesses, or micro-enterprise business. The program objective is to create new employment opportunities for low and moderate income (LMI) households and to revitalize storefront spaces in the target areas.
For more information about either of these exciting new opportunities, please contact Community Development Manager, Yvette Bouttenot at ybouttenot@auburnmaine.gov or call 207.333.6601 ext. 1336.