Bike-Pedestrian Committee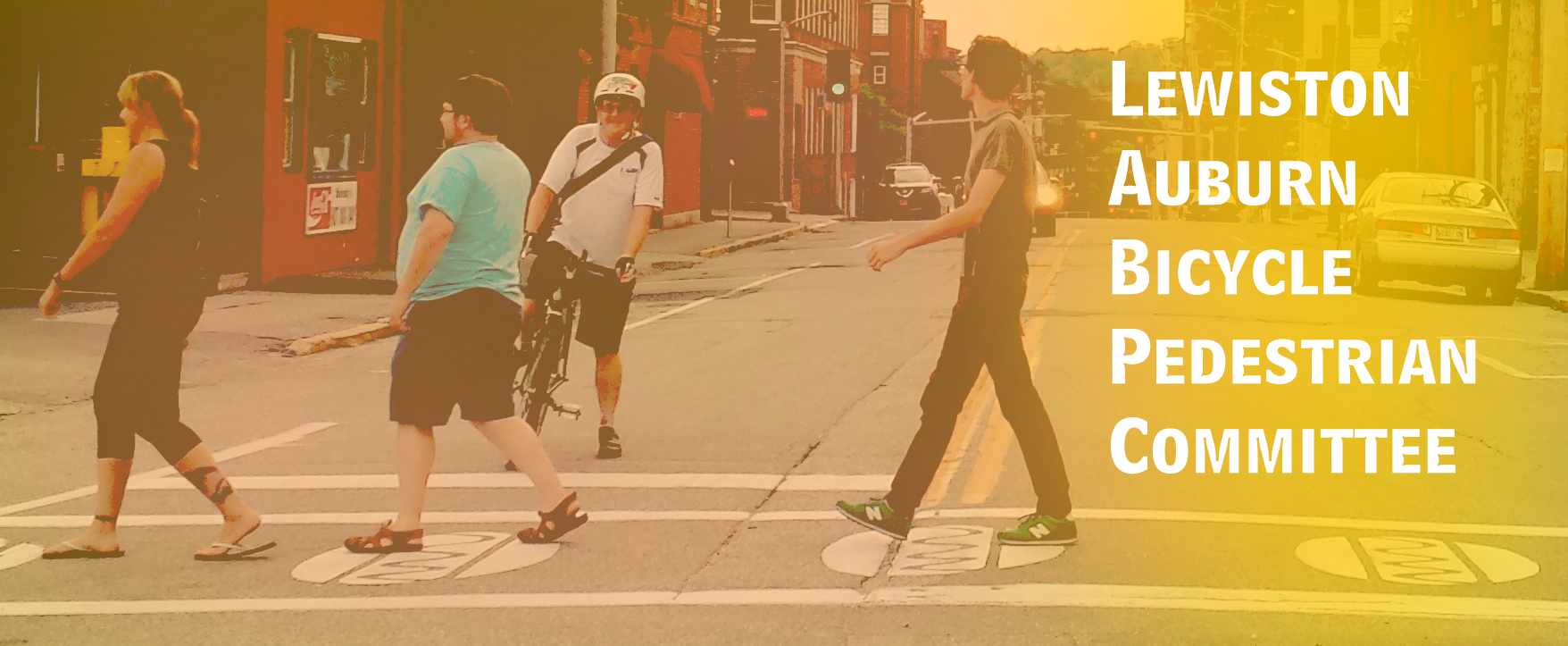 The mission of the Bike-Pedestrian Committee is to:
develop and recommend fiscally responsible policies to the respective governing bodies that take into account and support non-motorized transportation in the Twin Cities;
advise the respective public works and engineering departments on how non-motorized users can be accommodated in street, highway, and open space projects while taking into account the impact of such recommendations on project affordability;
participate in the Androscoggin Transportation Resource Committee's update of its regional long-range bicycle-pedestrian plan;
monitor the implementation of that plan within the Twin Cities; and
promote bicycle-pedestrian education
Members
Craig Saddlemire, Jeremiah Bartlett, Christine Adamowicz, William Steinbock, Jim Lysen, David Das, Nicole Rush, and Robert Rand
More helpful information regarding the Bike-Ped Committee can be found on ATRC's website. Check it out today!
2017 Agendas
2017 Minutes
2016 Agendas
2016 Minutes
---
Meeting Schedule
Meetings are typically held on the 2nd and 4th Wednesdays of every month, 5pm to 6pm, at either Lewiston City Hall or Auburn Hall.
Contact
207.689.5981
Email Us