---
It is with deep regret that the Auburn Police Department announces the passing of former Chief Richard "Dick" Small. Chief Small, who was a great leader and friend of our community, died Wednesday at his home in Eustis.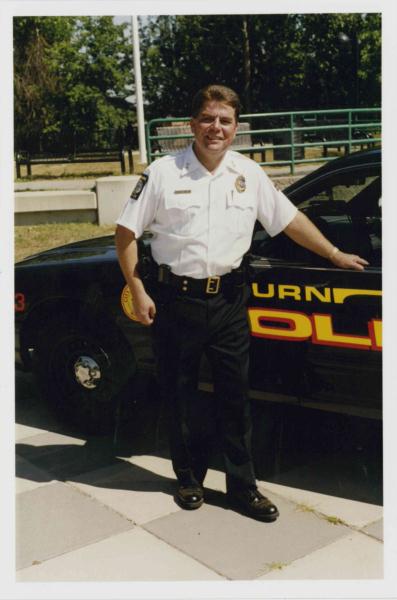 Chief Small was hired on December 26, 1979 by then-Chief Peter Mador. He joined the Auburn Police Department after working for two years as a Sergeant for the Androscoggin County Sheriff's Office under Sheriff Lionel Cote.
Small, a 1976 graduate of Edward Little High School, attended the University of Maine at Augusta, and was a graduate of the 39th Municipal/County Basic Police School in Waterville.
After spending his first three years as a Patrol Officer, Small worked his way through the ranks, serving as Corporal for five years and Detective for seven years – including a special assignment as a Maine Drug Enforcement Agent. He became Acting Sergeant over the APD's Bureau of Criminal Investigations in 1994, then Deputy Chief in 1996. While serving as Deputy Chief, he attended the 194th Session at the FBI Law Enforcement Academy in Quantico, Virginia. Small became Chief of Police in 1999, serving until his retirement in 2006.
"Dick Small was community-minded," said Chief Phil Crowell. "He was kind, funny, and generous, and kids loved him. For years, he was Santa Claus at our annual 'Blue Christmas' event. Dick always made it a priority to help meet the needs of those who were less fortunate."
Chief Richard Small will long be remembered. The Auburn Police Department extends our deepest condolences to his family and loved ones.