Ward 1 Councilor Tizz E. H. Crowley
About
Hello, my name is Tizz Crowley. I've spent over two decades as a problem solver and champion of projects. The focus has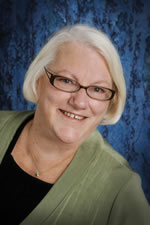 been the profitability, productivity, and efficiency of the business. I use this experience to address the challenges facing the City of Auburn.
It is important to listen. Listen carefully. Ask questions and seek opinions. I don't have all the answers but I am skilled at researching information, finding solutions and presenting options. Based on data, and input from stakeholders, I can make a decision with others and work for a successful implementation. Enthusiasm and determination make it enjoyable for me to serve.
Leadership has the responsibility of setting the example. Following the rules and listening to residents are basics. My personal philosophy places a high priority on excellent customer service.
I would appreciate hearing from residents of Auburn.
Councilor Crowley is a member on the Audit Committee, Sewerage Board as well as the Water Board.
NOTE: The November 17 visiting hours have been cancelled. Instead, there will be visiting hours on November 11 from 3:00 PM to 6:00 PM at the Foss Mansion located at 19 Elm Street in Auburn.
Contact
Councilor Tizz E. H. Crowley
207.783.1468 (Unless it's an emergency, please limit calls to the hours between 10am and 9pm)35 University Street, Auburn, Maine 04210
tcrowley@auburnmaine.gov