Support Services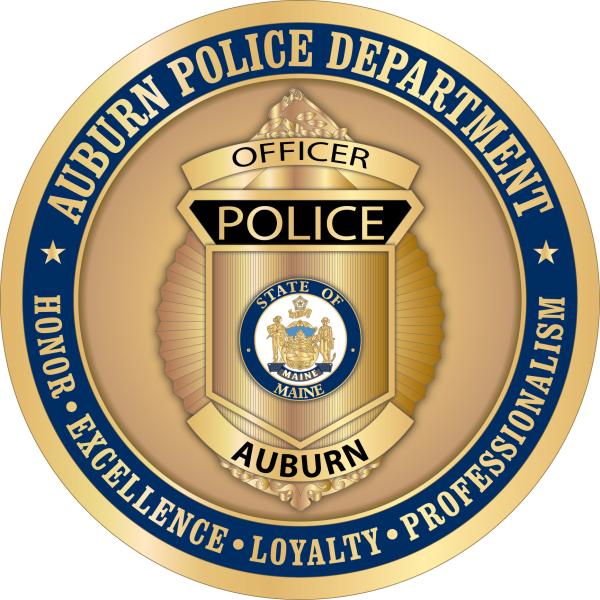 The Support Services Division is responsible for all functions that support the overall operations of the Police Department, as well as criminal investigations. Some of these responsibilities are: training, vehicle & equipment maintenance as well as parade and community event coordination. It includes a Support Services Commander (Lieutenant); Support Sergeant; Training Sergeant; three School Resource Officers; Community Resource Officer; Support Services Technician; Information Assistant; Court Officer; Animal Control Officer; and Parking Enforcement Officer.
Support Services Commander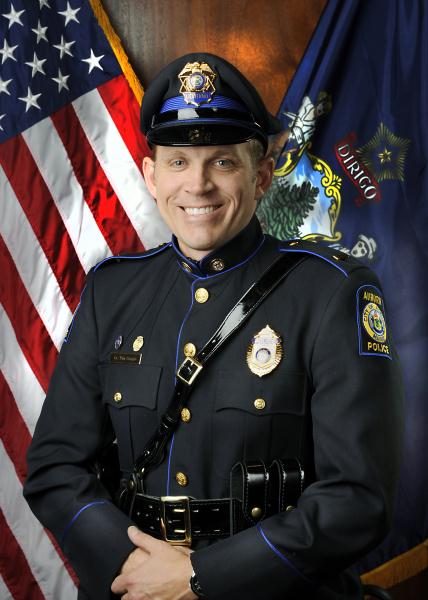 Lieutenant Timothy Cougle is Support Services Commander for the Auburn Police Department. Lt. Cougle is responsible for the administration, direction and coodination of activites within the Support Services Division, including the Criminal Investigation Division. He can be reached at 207.333.6650 X2066.
Support Services Supervisor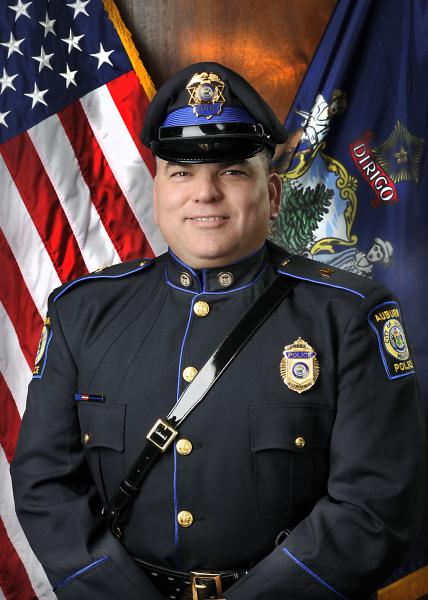 Sergeant Gary Boulet is the APD's Support Services Supervisor. He is responsible for the supervision and coordination of activities within the Support Services Unit. This includes deploying and scheduling personnel to meet the needs of the department and the community on a day-to-day basis, as well as in special or emergency situations. Also referred to as the "Support Sergeant," this supervisor oversees the maintenance of our department equipment, vehicle fleet and building facilities; manages the department Quartermaster System (uniforms, etc.); directs the department's planning, deployment and operations for special events; coordinates traffic control details; and much more. Sergeant Boulet can be reached at 207.333.6650 X2057.
Training/Resource Supervisor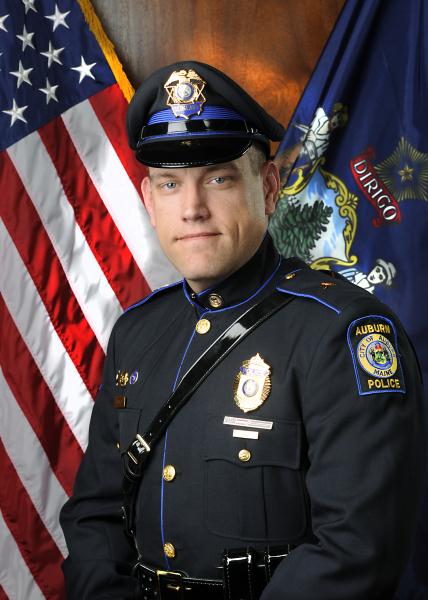 Sergeant Barry Schmieks serves as Training/Resource Supervisor for the APD. In this capacity, Sergeant Schmieks deploys, schedules and manages Resource Unit personnel; serves as the department's primary crime prevention/community relations officer; serves as the APD's training coordinator - scheduling and coordinating all mandatory, specialized, in-house, recruit and new-hire training; acts as our liaison to the Maine Criminal Justice Academy (MCJA); supervises the School and Community Resource Officers, and much more. Sergeant Schmieks can be reached at 207.333.6650 X2068.
School/Community Resource Officers
The School Resource Officers are assigned to work with the School Department with children from Grades K-12. SROs also conduct classes in a variety of safety topics and participate in many outside activities and community events.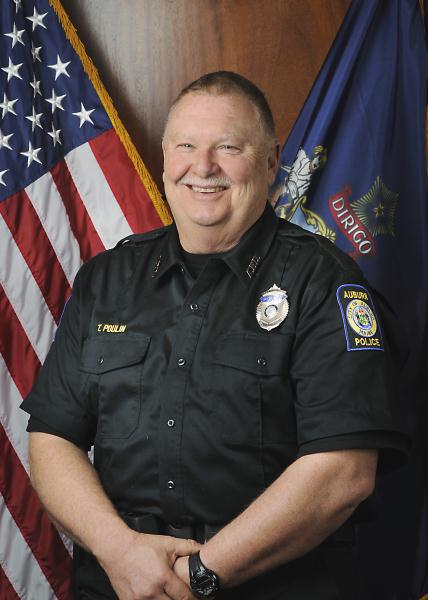 Community Resource Officer/Elementary School Resource Officer:
Officer Tom Poulin
207.333.6650 X2073
Middle School Resource Officer:
Officer Donald Cousins
207.333.6650 X2075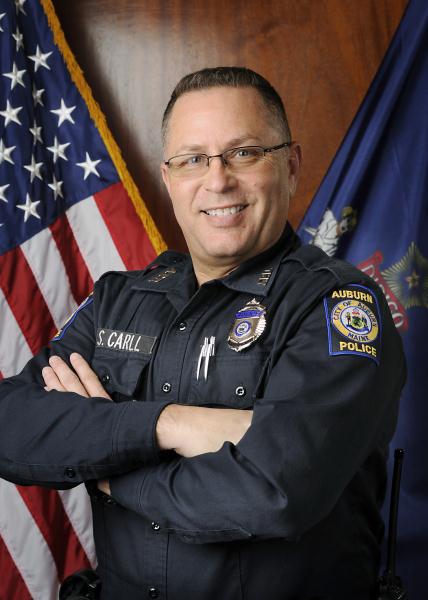 High School Resource Officer:
Officer Shawn Carll
207.333.6650 X2075
Criminal Investigations
Our Criminal Investigations function also falls under the Support Services Division. CID is comprised of one
Sergeant
; four Detectives; and a
Crime Analyst/GIS Coordinator
. Also assigned to the Bureau are two patrol officers on special assignment to the Maine Drug Enforcement Agency, as well as one officer who is assigned to the Maine DEA HIDTA (High Intensity Drug Trafficking Areas) Task Force. The detectives are responsible for the investigation of all felony cases and other related cases that are referrals from the Patrol Division or other agencies. The Lieutenant and Sergeant are responsible for case assignments and serve as the lead detectives in all serious cases. The
Lieutenant (Support Services Commander)
is also part of the notification and response protocol along with the Chief and Deputy Chief. The Criminal Investigations Supervisor is
Sergeant Eric Audette
. Sergeant Audette is responsible for the supervision and coordination of the Criminal Investigations Unit. He can be reached at 207.333.6650 X2074
Detective Chad Syphers
207.333.6650 X2069
Detective Jason Moore
207.333.6650 X2067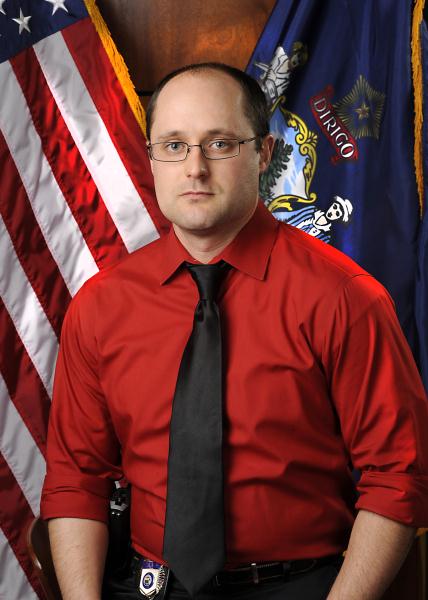 Detective Nate Westleigh
207.333.6650 X2082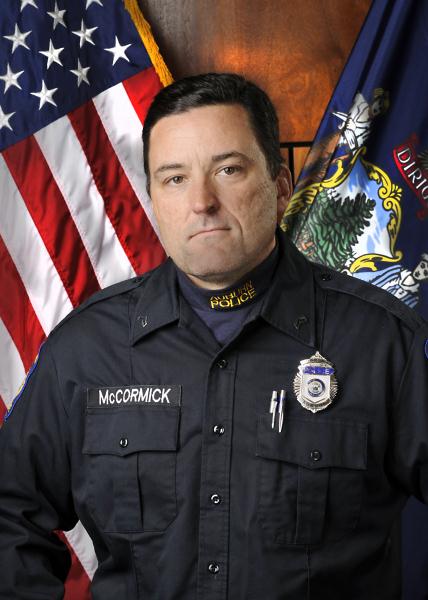 Detective Terrence McCormick 207.333.6650 X2056
Crime Analyst/GIS Coordinator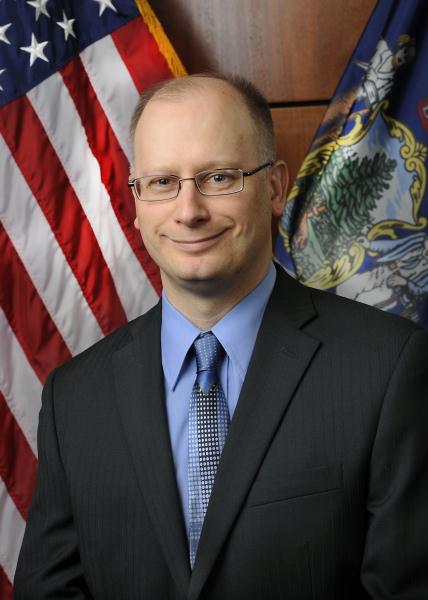 The APD is fortunate to have a full-time Crime Analyst/Geospatial Database Coordinator.
Steve Harmon
fills this civilian, grant-funded position. As Crime Analyst, Steve provides valuable, timely and pertinent information relative to crime trends and patterns, as well as advanced crime mapping - visual representations of 'hot spots' and crime clusters/trends within our city. In an effort to prevent and suppress criminal activities - to be proactive and not reactive - command staff uses the information Steve provides to strategically deploy our resources. Steve can be reached via email at
sharmon@auburnmaine.gov
.
Support Services Officer (Parking Enforcement)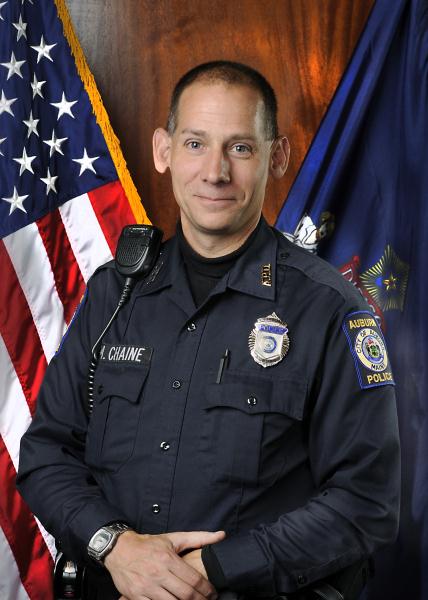 Our Support Services Officer is responsible for all controlled parking areas in the city, including private parking lots (with contractual agreement) as per M.R.S.A., which includes "handicapped" and "fire lane" violations. The department currently enforces those violations in the majority of the malls within the city. Officer Michael Chaine currently serves as our Support Services Officer. He can be reached at 207.333.6650 X6358.
Evidence/Property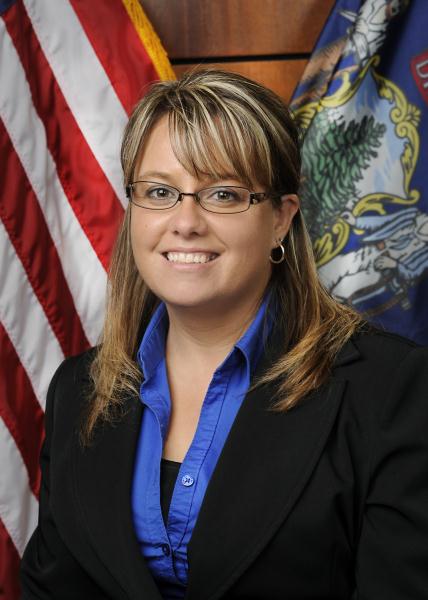 The Support Services Technician is a civilian employee who is responsible for receiving and maintaining property recovered or turned over to the Auburn Police Department. The Support Services Technician is also responsible for conducting the disposal and/or release of evidence and found/abandoned property. Rebecca Lacasse is Evidence Technician for the Auburn Police Department. If you need to claim/retrieve property that was recovered by or turned over to the APD, she can be reached at 207.333.6650 X2083.
Court Officer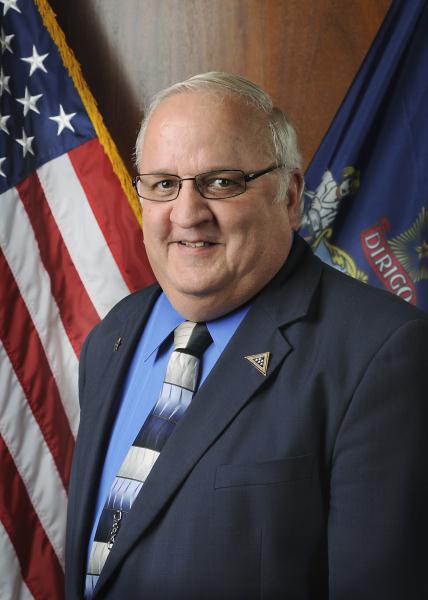 The Court Officer is a civilian employee who is responsible for the processing of all court papers and documents to be presented for disposition at the Superior and District Courts. Richard Mercier is Court Officer for the Auburn Police Department. He can be reached at 207.333.6650 X2059.
Information Assistant
Kristal Goff is the Information Assistant assigned to the Records Division. This civilian position is responsible for fielding incoming calls and in-person inquiries; providing crash reports; and other miscellaneous duties including accepting record requests, parking ticket payments, concealed weapons permit applications and more. Kristal can be reached at 207.333.6650 X2053.
Animal Control
The Animal Control Officer (contractual) is responsible for the overall enforcement of the Municipal and State laws governing the licensing and care of dogs and other domesticated animals. The ACO responds to all calls relating to these animals and also works with the City Clerk in the enforcement of the licensing of all dogs. Wendell Strout serves as ACO for the Auburn and Lewiston Police Departments. To reach ACO Strout, call the Lewiston-Auburn Communications Center's non-emergency line: 207.784.7331.
Volunteers in Police Service
The APD is very proud of our outstanding community volunteers. These volunteers, who are carefully screened and well-trained, help out with various administrative tasks at the station - such as answering the phone, filing, data entry, and more.
Additionally, the APD has a Citizen Patrol program comprised of trained volunteers who serve as extra 'eyes and ears' for the Department. They assist our Patrol Officers with traffic direction at accident scenes, performing vacant house checks and patrolling our retail shopping areas, handicapped parking enforcement, speed details utilizing the handheld radar unit and much more.
Yet another division of our highly successful volunteer program is our Community Emergency Response Team (CERT), developed in collaboration with the Androscoggin County EMA. This very special group of volunteers are trained to respond in the event of a natural disaster, missing person, or other major event.
For information on the Auburn Volunteers in Police Service (VIPS) program, contact Volunteer Coordinator Liz Allen. She can be reached by calling 207.333.6650 X2070.