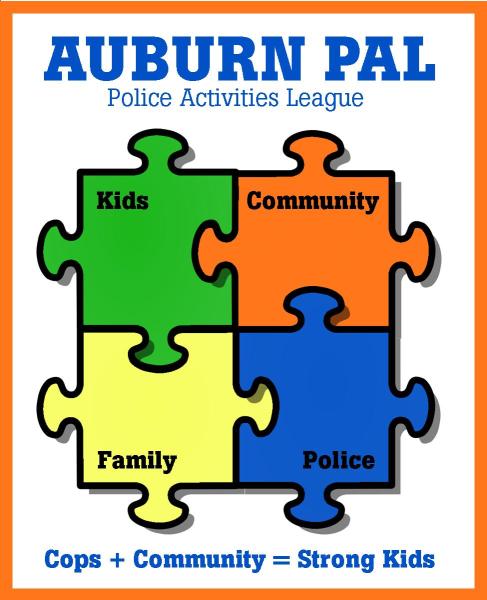 The Auburn Police Department looked at four years of crime data and found that twenty three percent of all crimes committed by youth offenders in Auburn took place within an area of less than half a square mile. Twenty five percent of all police calls for service and twenty eight percent of all youth victims were victimized in this same area.
In an effort to transform these statistics and provide positive, horizon-broadening experiences for at-risk youth in our city, the Auburn Police Department established the Auburn Police Activities League (PAL).
Auburn's City Council turned over a vacant city property at 24 Chestnut Street, and in the spring of 2013, the Auburn PAL Center opened, right at the heart of the half-square mile area identified by crime data. The Center - which has been entirely refurbished, thanks to grant funding and generous community partners - provides educational and athletic activities for kids after school and during the summer, not to mention positive interaction with police officers.
To learn more about Auburn PAL, visit the Auburn PAL WEBSITE.
The Auburn Police Activities League (PAL) is proud to present our signature fundraising event...

2015 will the fifth year that Auburn PAL has presented the Leadercast to benefit Auburn PAL! We are honored to bring this unique one day leadership training to our community.
Community leaders can access the knowledge and experience of world-renowned leaders by attending Leadercast right here in Auburn on May 8, 2015. This is a one-day leader development event broadcast LIVE from Atlanta, Georgia to hundreds of sites throughout the nation, including Auburn - the ONLY host-site in Maine!
Learn more about Leadercast - and purchase your tickets today - by clicking HERE.
Contact Liz Allen at the Auburn PD for more information: 207.333.6650 X2070 or lallen@auburnmaine.gov.