Chief of Police
Phillip L. Crowell, Jr.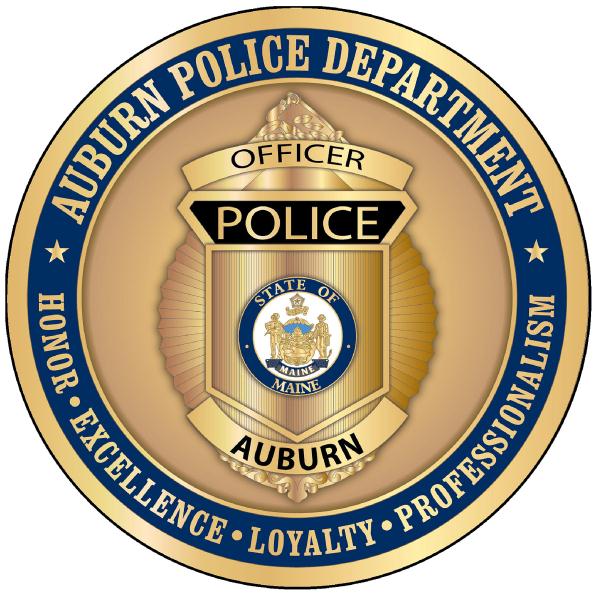 The Auburn Police Department is charged with preserving life and property, maintaining the public order, and enforcing local, state and federal laws in a manner that fosters good relations between the department and the citizens of Auburn.
The Department has three divisions:
The Administrative Division, the Patrol Division and the Support Services Division, which enhances the activities and functions of the other divisions.
The mission of the Auburn Police Department is to protect the quality of life in our community through the core values of:
HONOR
EXCELLENCE
LOYALTY
PROFESSIONALISM
Administration/Records Division Hours:
Monday thru Friday, 8:00am to 4:30pm
In Case of Emergency Dial 911
CADET PROGRAM OPEN HOUSE THIS WEDNESDAY!!
Join the Auburn Police Department for an OPEN HOUSE this Wednesday, April 29 from 6:00 - 8:00pm and learn more about this great program! Meet the Chief of Police and program advisors; chat with current and former cadets; ask questions and even apply/interview for the program! The open house will be held on the second floor of Auburn's City Hall building in the Community Room.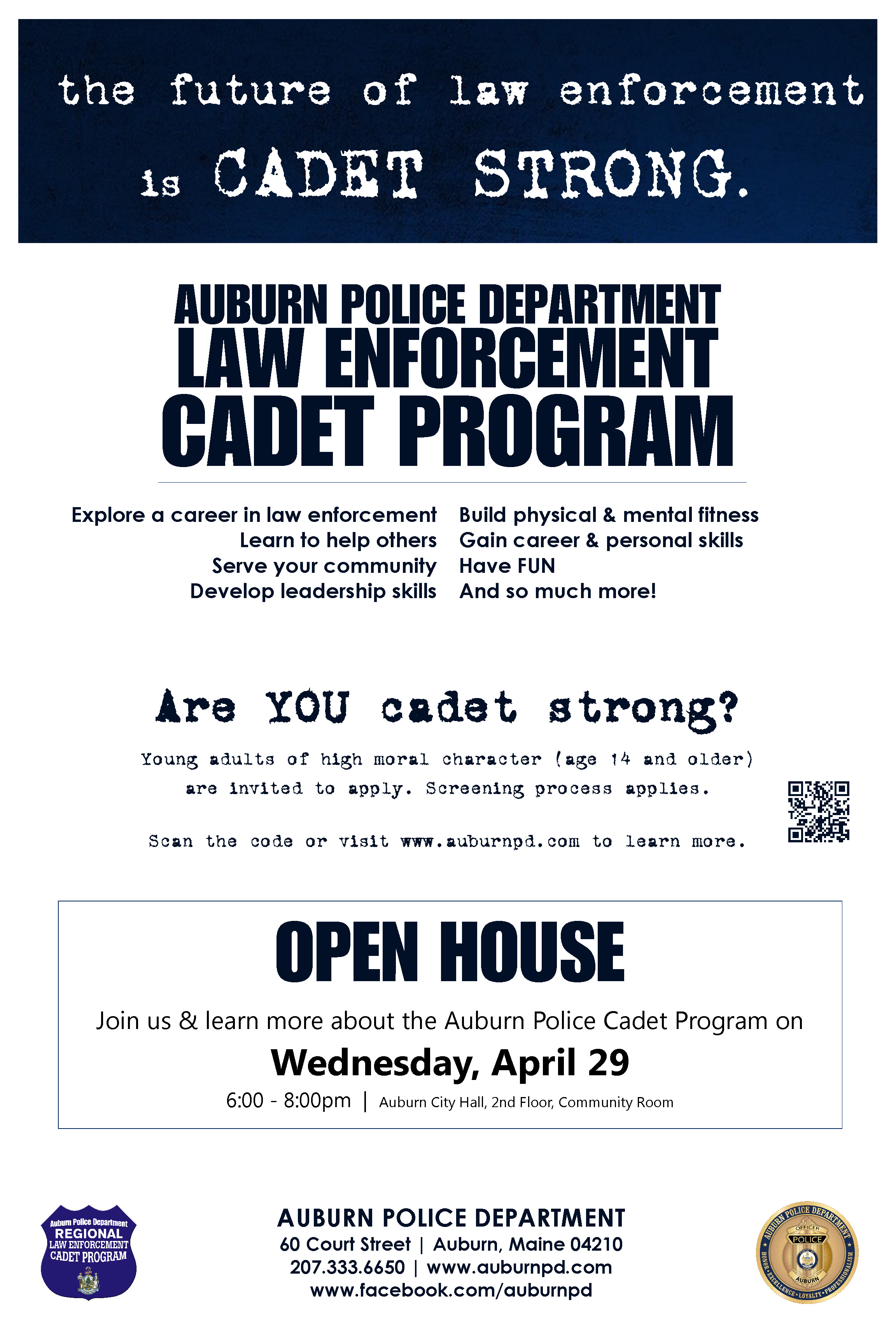 2014 Annual Report to the Community
Chief Phil Crowell, Deputy Chief Jason Moen and the men & women of the APD present our 2014 Annual Report.
Click on the image below: