Chief of Police
Phillip L. Crowell, Jr.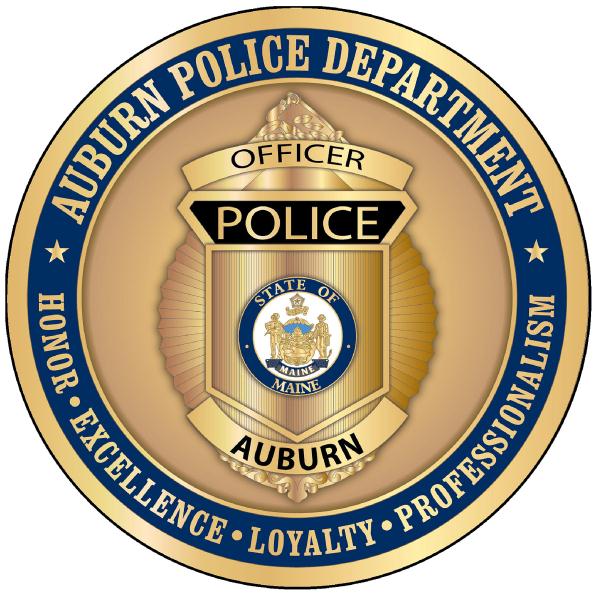 The Auburn Police Department is charged with preserving life and property, maintaining the public order, and enforcing local, state and federal laws in a manner that fosters good relations between the department and the citizens of Auburn.
The Department has three divisions:
The Administrative Division, the Patrol Division and the Support Services Division, which enhances the activities and functions of the other divisions.
The mission of the Auburn Police Department is to protect the quality of life in our community through the core values of:
HONOR
EXCELLENCE
LOYALTY
PROFESSIONALISM
Administration/Records Division Hours:
Monday thru Friday, 8:00am to 4:30pm
In Case of Emergency Dial 911
UPCOMING EVENTS
The Auburn Police Department and our community partners invite you to join us at three great events this spring:
Leadercast to benefit Auburn PAL. And you don't want to miss DODGEBALL at CMCC!
You can find information on these events by clicking on the logos below...
DODGEBALL Tournament to benefit Auburn PAL:
Our friends in the Criminal Justice Program at Central Maine Community College are sponsoring their second DODGEBALL Tournament! Proceeds from this fun, crazy event support at-risk kids at our Auburn PAL Center.
Click on the image below to register for this great evening of fun, food and dodgeball!

WINTER PARKING BANS
A message from the City of Auburn about the new Business District Zone
In order to provide the best customer service possible, and to minimize the impact on our area businesses, the City of Auburn has created a Business District Zone that will be exempt during city wide parking bans. The purpose of providing this exempt zone is to allow our businesses the opportunity to conduct their normal operations during winter events. Parking bans are inconvenient to our businesses and residents, but they are necessary so the crews of Public Works have unobstructed access to all areas for snow plowing and ice control activities.
The exempt areas are defined in this map, highlighted in green. When city wide parking bans are called, these exempt areas will be allowed to use on-street parking between the hours of 7:00am to 11:00pm. It is critical that all vehicles in these zones are removed from the street between the hours of 11:00pm and 7:00am to allow Public Works to clear and remove snow. Vehicles found to be in violation will be towed at the owner's expense.
When a parking ban is called, notifications to area news outlets, e-alerts, posts to the City's website, and various social media outlets will be made as soon as practical. In the event that an above average amount of snowfall is forecast, parking ban notifications will be made as soon as possible. Please consider signing up to receive alerts/emails when a parking ban has been called.
Should you have any questions or concerns, please do not hesitate to contact Auburn Public Works.
Important Information from US Immigration and Customs Enforcement

Victim Notification Program











US Immigration and Customs Enforcement (ICE), Homeland Security Investigations (HSI), is committed to protecting the public and ensuring that the rights of victims are carefully observed.

HSI administers a Victim Notification Program, which allows eligible victims and witnesses to obtain reliable and timely information regarding a criminal alien's release from custody. Victims and witnesses are required to register with HSI in order to receive notification of such a release.


Simply click on the link below to access valuable victim services programs provided by ICE.
City Proposes New Downtown Parking Plan
Take a closer look at the proposed changes that were presented to the Auburn City Council during a workshop held on August 19.
Click on the image below to view the slideshow presentation.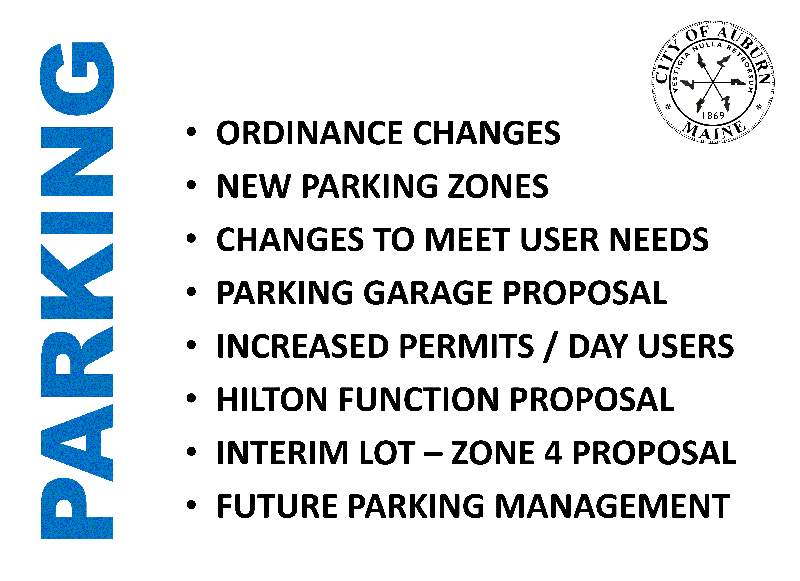 Click on the image below to view the proposed changes to the Mechanics Row Parking Garage.