Winter Festival
January 24, 2014 - January 26, 2014
Auburn's Winter Festival is a celebration of everything Winter. Winter is the longest of our four seasons here in Maine, so why not get out and enjoy it?
The 2014 Auburn Winter Festival will begin on Friday, January 24th and conclude on Sunday, January 26th. Festival events and activities take place at Lost Valley Ski Area, Norway Savings Bank Arena, Auburn Public Library, Walton School, PAL Center and a growing number of other locales. Some activities include: sledding, snowmobile rides, skiing, snowboarding, snowshoeing, skating, ice sculptures, torchlight parade, music and more!
Many activities are free, but some activities will require a fee.
SCHEDULE UPDATE:
*Snowman making scheduled for 1/24, 3-5pm @ Auburn Public Library has been cancelled.
*LACC activities scheduled for 1/26, 2-7pm @ Lake Auburn Community Center have been POSTPONED due to wind & cold temperatures forecasted for Sunday.Trails & ice skating rink open all weekend. Visit www.lakeauburn.org for more information.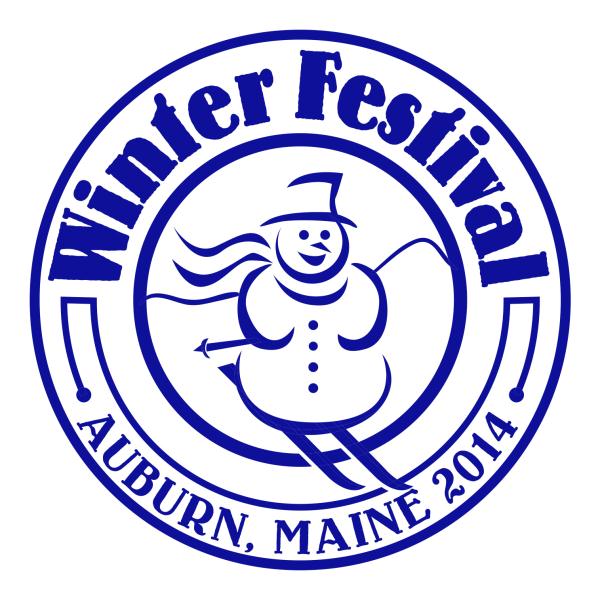 Coming in February!
L/A Arts' Ice Festival of Lewiston Auburn
February 21, 2014 - February 23, 2014
This second year of Ice Fest is gearing up to be an event not to be missed. The first two nights (Friday and Saturday) are 21+ events (ID required at the door) and will feature frosty beverages, creative ice sculptures, music, and food samples from a variety of local restaurants. The final day (Sunday) is a free family day event, so bundle up the clan and head out into the fun! Click on the Ice Fest logo for more information!