MapAuburn
MapAuburn is the City of Auburn's interactive gateway to dozens of easy-to-use City maps. MapAuburn organizes important City information into focused, accessible and useful maps that are available on all computing platforms - including tablets and smartphones. MapAuburn Userguide
MapAuburn Web Portal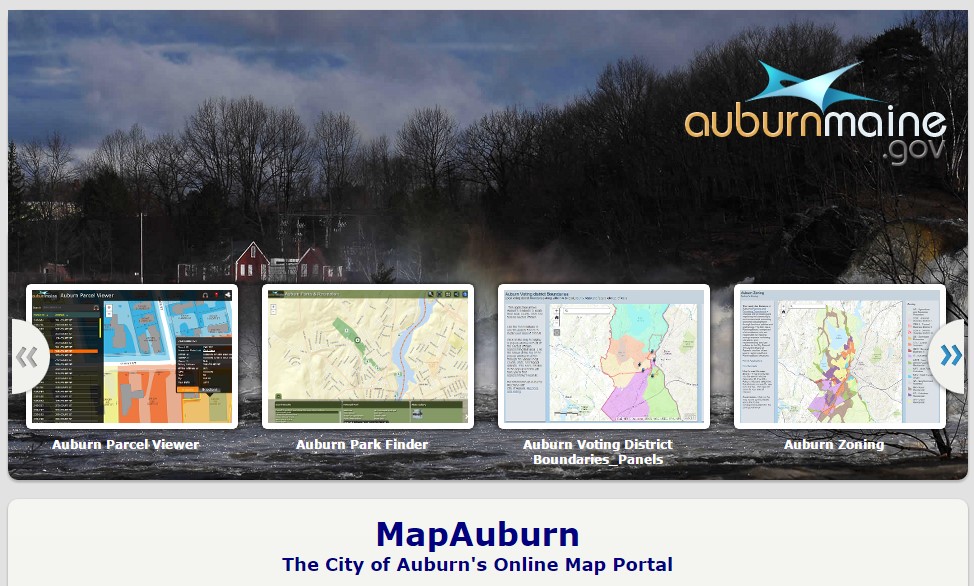 Note:
Older versions of our web maps are now retired. Please use the link above to access our new MapAuburn web portal.
Auburn's GIS is based on aerial photography acquired in 2006. Since that time, the City has developed parcels, zoning, wards, and numerous other layers. City data layers (parcels, zoning, and wards) are updated several times per year. Aerial mapping data (roads, buildings, water bodies) are updated periodically.
Disclaimer
: THIS WEB PAGE IS A PUBLIC RESOURCE OF GENERAL INFORMATION. THE CITY OF AUBURN MAKES NO WARRANTY, REPRESENTATION, OR GUARANTY AS TO THE CONTENT, SEQUENCE, ACCURACY, TIMELINESS, OR COMPLETENESS OF ANY OF THE INFORMATION PROVIDED HEREIN. THE READER SHOULD NOT RELY ON THE DATA PROVIDED HEREIN FOR ANY REASON. THE CITY OF AUBURN EXPLICITLY DISCLAIMS ANY REPRESENTATIONS AND WARRANTIES INCLUDING, WITHOUT LIMITATION, THE IMPLIED WARRANTIES OF MERCHANTABILITY AND FITNESS FOR A PARTICULAR PURPOSE. THE CITY OF AUBURN SHALL ASSUME NO LIABILITY FOR:
ANY ERRORS, OMISSIONS, OR INACCURACIES IN THE INFORMATION PROVIDED REGARDLESS OF HOW CAUSED; OR

ANY DECISION MADE OR ACTION TAKEN OR NOT TAKEN BY THE READER IN RELIANCE UPON ANY INFORMATION OR DATA FURNISHED HEREUNDER.