Community Bulletin Board
We will happily broadcast your local non-profit organization's events here on Great Falls TV!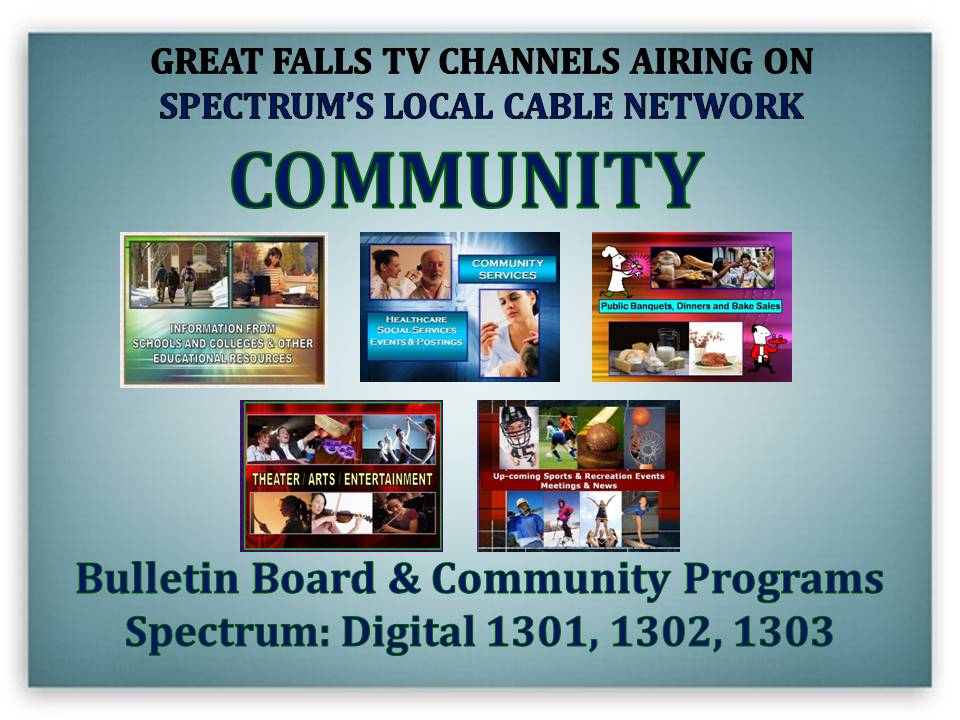 Send your information to us at least two weeks in advance of your desired run date. Please include dates to run, contact name and phone number. Info may run up to 60 days. Include logos or images in jpeg format. Ads should be 30 words or less. PowerPoint submissions accepted.
Mail your ad to:
Bulletin Board, GFTV

60 Court Street

Auburn, Maine 04210
Phone: 333-6601 X1012
E-mail: plarlee@auburnmaine.gov