Mosquitoes and Disease Prevention
Summer is here and arboviral activity has already been detected in the New England region, with a mosquito collection testing positive for West Nile virus in Massachusetts. Arboviral diseases, including Eastern equine encephalitis (EEE) and West Nile virus (WNV), are very serious infections that are transmitted by the bite of an infected mosquito.
EEE and WNV were first detected in Maine in 2001 in birds. In 2009, Maine experienced unprecedented EEE activity with 19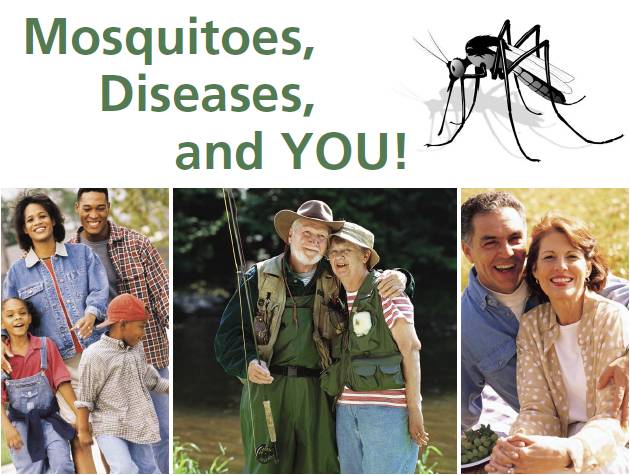 animals and 2 mosquito pools testing positive. In the fall of 2008 a man vacationing in Cumberland County died of the disease.
The Centers for Disease Control and Prevention has more information regarding West Nile Disease.