Androscoggin Community Emergency Response Team (CERT)
We can't PREDICT the next disaster for Androscoggin County, but we can PREPARE for it.
About CERT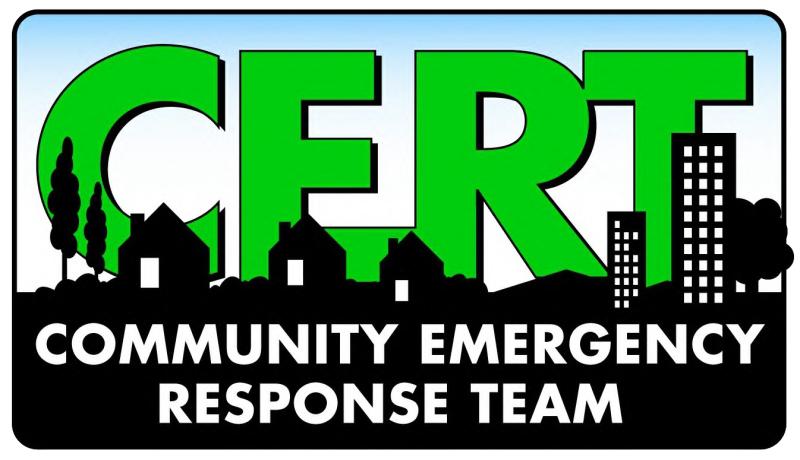 The Federal Emergency Management Agency (FEMA) using the model created by the Los Angeles City Fire Department began promoting nationwide use of the Community Emergency Response Team (CERT) concept in 1994.
CERT training promotes a partnering effort between emergency services and the people they serve. The goal is for emergency personnel to train members of neighborhoods, community organizations, or workplaces in basic response skills. CERT members are then integrated into the emergency response capability for their area.
If a disastrous event overwhelms or delays the community's professional response, CERT members can assist others by applying the basic response and organizational skills that they learned during training. The skills developed can help save and sustain lives following a disaster until help arrives. CERT skills also apply to daily emergencies.
IT STARTS WITH YOU
Training makes sense. Get involved now.
To become a CERT member you must be at least 18 years of age and possess a valid driver's license.
Community citizens, members of religious organizations, school staff, neighborhood watch, and other groups or individuals are encouraged to participate. All potential CERT volunteers are subject to extensive screening, including, but not limited to, a comprehensive background investigation prior to acceptance.
All approved CERT volunteers will become members of the Auburn Police Department Volunteers in Police Service (VIPS) Program.
We welcome anyone who can meet these criteria, and who wants to help their neighbors in Androscoggin County prepare for an emergency response.
CERT training takes about 20 hours to complete and provides critical skills in emergency preparedness and response.
GET TRAINED.
Under the direction of local emergency responders, CERT teams help provide critical support by giving immediate assistance to victims, providing damage assessment information, and organizing other volunteers at a disaster site. Volunteers trained in CERT also offer a potential workforce for performing duties such as shelter support, crowd control and evacuation. The role of a CERT volunteer is to help themselves and to help others until trained emergency personnel arrive.
In addition to supporting emergency responders during a disaster, the CERT program builds strong working relationships between emergency responders and the people they serve. CERT teams also help the community year-round by helping with community emergency plans, neighborhood exercises, preparedness outreach, fire safety education, and workplace safety.
Participants learn how to:
Identify and anticipate hazards
Reduce fire hazards
Extinguish small fires
Assist emergency responders
Conduct light search and rescue
Set up treatment areas
Apply basic medical techniques
Help reduce survivor stress