Missing Persons
It is the policy of the Auburn City Police Department to respond to, and thoroughly investigate, all reports of missing children and adults. Every child reported as missing will be considered "at risk" until significant information to the contrary is confirmed.
To report a missing person, dial 911.
Missing Person
A missing person is defined as a person whose whereabouts are unknown by close family members, friends, or associates and whose safety and welfare cannot be confirmed.
Amber Alert
The Amber Alert Plan is an emergency child abduction alert, and is a voluntary partnership between law enforcement and broadcasters that will alert the public when a child has been abducted. Its purpose is to save the life of a child. Immediate action is critical to the victims' survival, and the effectiveness of the plan relies on the rapid dissemination of information to as many people as possible.
In the Amber Alert Plan, radio and television stations interrupt programming with an emergency tone alert, similar to the one used to warn the public about severe weather conditions by using the Emergency Alert System (EAS). When the alert is activated, it instantly mobilizes an entire community, providing assistance in the search for an abducted child within a matter of minutes.
Click here to visit the national Amber Alert website.
Silver Alert
Similar to the Amber Alert plan, Silver Alert is a public notification system to broadcast information about missing persons - especially seniors with Alzheimer's Disease, dementia or other mental disabilities - in order to aid in their return.
Silver Alerts use a wide array of media outlets—such as commercial radio stations, television stations, and cable TV—to broadcast information about missing persons. Silver Alerts also use variable-message signs on roadways to alert motorists to be on the lookout for missing seniors. In cases in which a missing person is believed to have gone missing on foot, Silver Alerts use Reverse 911 or other emergency notification systems to notify nearby residents of the neighborhood surrounding the missing person's last known location.
Supporters of Silver Alert point to America's growing elderly population as a reason to support new programs to locate missing seniors. Approximately 6 in 10 dementia victims will wander at least once, health care statistics show, and the numbers are growing worldwide, fueled primarily by Alzheimer's disease. If not found within 24 hours, up to half of wandering seniors with dementia suffer serious injury or death.
In April of 2010, Maine Governor Baldacci signed a bill establishing the state-wide Silver Alert public notification system. The measure was sponsored by Rep. Peggy Rotundo (D-Lewiston), and was prompted by the death of 77-year-old William Young of Auburn, whose body was found in the woods in Greenville. Young was suffering from dementia when he went missing.
Click here to visit the National Alzheimer's Association website and learn more about Silver Alert.
Project Lifesaver
The APD is very proud of our newest partnership...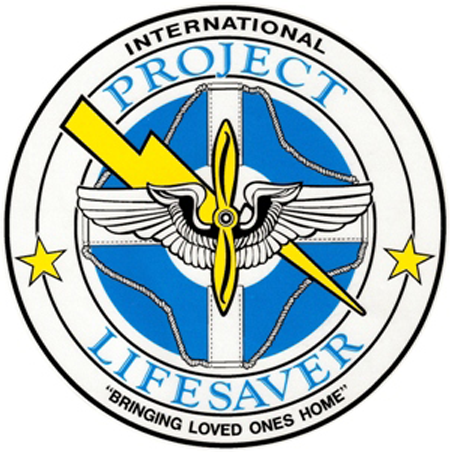 The Auburn Police Department is pleased to announce its partnership with the Project Lifesaver Program. Designed to track and rescue those with cognitive conditions who tend to wander, this service answers a critical need for protecting the citizens of Auburn who are at risk of wandering, including those with Alzheimer's, Autism, Asperger Syndrome, Down Syndrome and Dementia.
Clients enrolled in the service will wear a wrist-watch sized radio transmitter on their wrist or ankle. The transmitter constantly emits a radio-frequency signal, which can be tracked, regardless of where the person has wandered, even into a densely wooded area, a marsh, a concrete structure such as a garage, or a building constructed with steel. When a loved one goes missing, caregivers notify 9-1-1 and officers are dispatched to the wanderer's last known area with the average rescue time of approximately 30 minutes.
Several Auburn officers have been certified as Electronic Search Specialists with the Project Lifesaver Program. These officers have been trained on how to initiate electronic searches as well as interacting with people with cognitive conditions once they have been located.
"This partnership with Project Lifesaver will enhance our response capabilities when searching for people who may have cognitive impairment and have wandered off" stated Police Chief Phillip L. Crowell Jr. "Time is a critical element in the success rate of these types of searches and Project Lifesaver will dramatically reduce search time and improve our chances of a successful search" said Crowell.
Funding for this program was provided by a grant from the Bureau of Justice Assistance through Project Lifesaver. The department will have up to ten electronic transmitters available for the program. Should program participation exceed existing equipment availability, people will have the option of being placed on a waiting list or to purchase a Project Lifesaver transmitter on their own. Program participants will be asked to pay a $50 annual maintenance fee to cover the cost of transmitter batteries.
For more information on how to participate in the program, please contact Officer Michael Chaine at 207-333-6650 Ext 2058 mchaine@auburnmaine.gov or Project Lifesaver at 1-877-580-LIFE (5433) www.projectlifesaver.org