START: Tuesday, July 09, 2019 6:00 PM
END: Tuesday, July 09, 2019 8:00 PM
LOCATION: Festival Plaza/Main Street
---
In 1965, the average cost of gas was 31 cents, the 'space race' was in full swing, the Beatles & the Rolling Stones were topping the music charts, and it was the golden age of American automobiles!

Join us as we relive those days and welcome The 1965-66 Full Size Chevrolet Club to beautiful downtown Auburn on Tuesday, July 9 from 6:00 - 8:00PM. Members of this international club will have their beautiful cars on display on Main Street. Visitors are invited to view the cars and enjoy classic tunes from the 1960's provided by DJ Mark Peillet from Music Reflections.
This is a FREE, family-friendly event! We hope to see you there.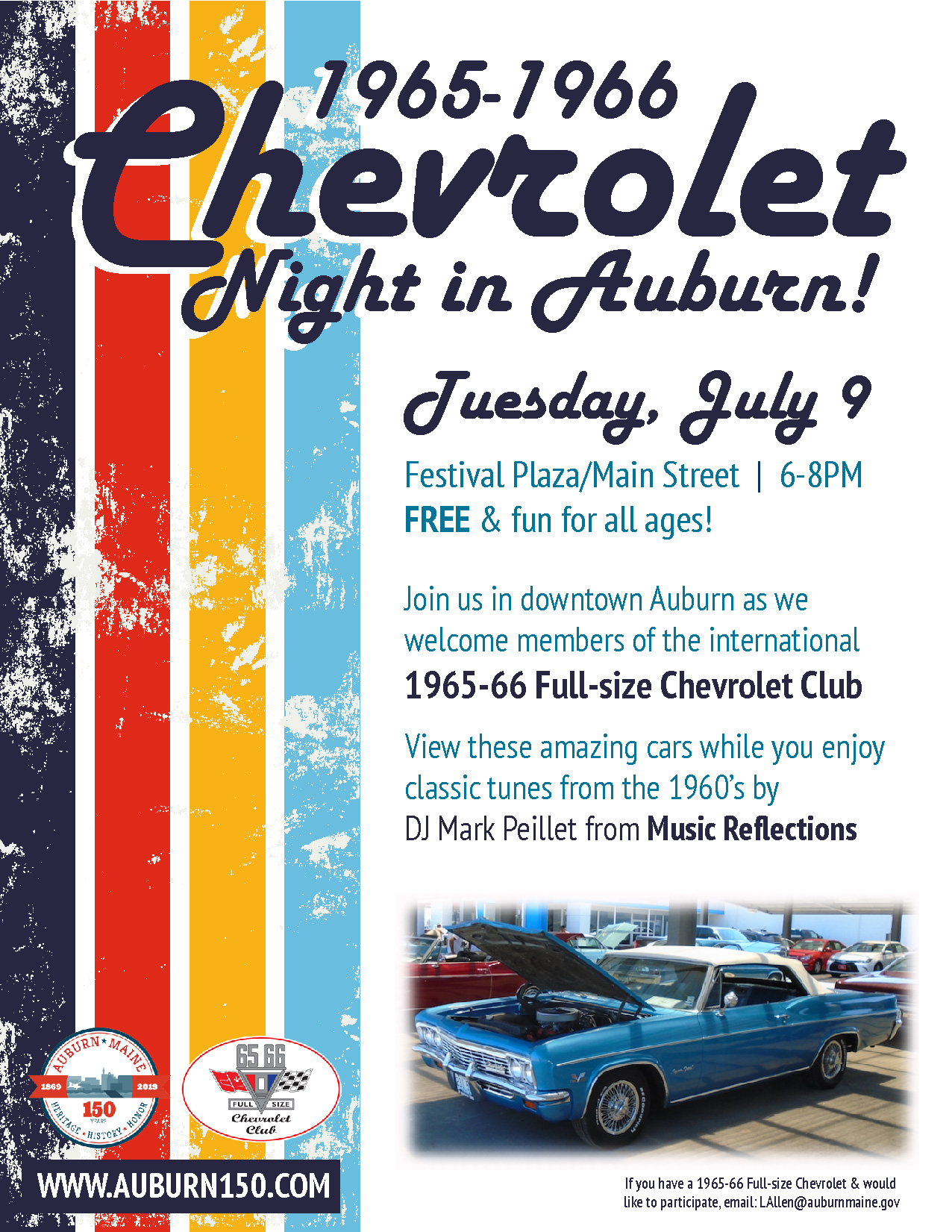 If you have a 1965-66 full-size Chevrolet and wish to participate, email LAllen@auburnmaine.gov.