---
Chief Phil Crowell, Deputy Chief Jason Moen and the men & women of the Auburn PD proudly present the Auburn Police Department's 2016 Annual Report to the Community.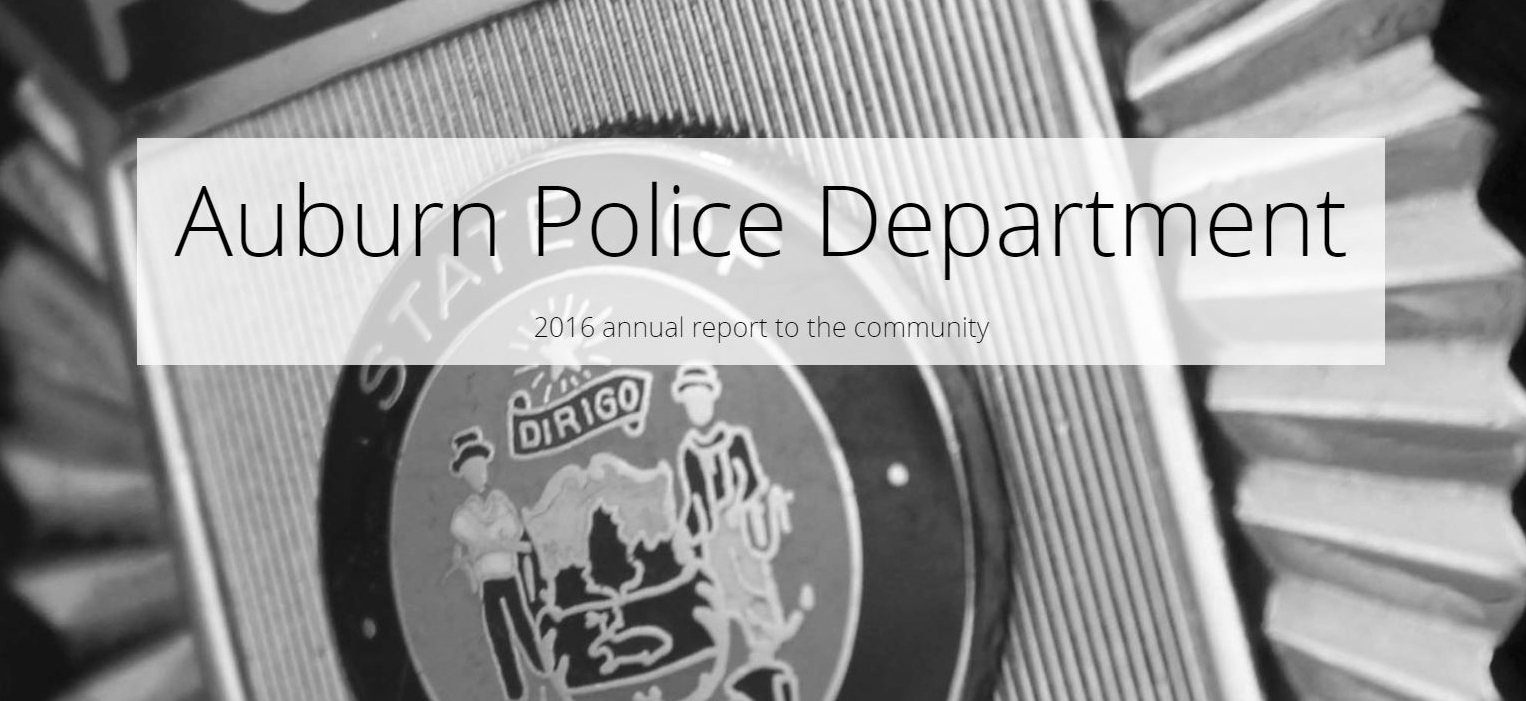 Our Annual Report is always a source of pride for us; a chance to share the highlights, people and programs of the APD. This year, we take special pleasure in sharing it with you in a BRAND NEW "story map" format! This is a fresh, innovative new way to share information, through narratives, photos and interactive maps.
Take some time to really explore our Annual Report and learn more about our exceptional agency. We are VERY proud to serve this community and we hope it shows!

http://auburnme.maps.arcgis.com/apps/Cascade/index.html?appid=dc12b44ffb7e480fbb490892e3777ad4