---
Each year, the Auburn City Council is asked by the Spirit of America Foundation to pick a local person, project or group to receive the Auburn Spirit of America Foundation Tribute for Outstanding Community Service and to honor the recipient at a Council meeting.
Auburn Mayor Jason Levesque, the esteemed members of the Auburn City Council, and City Manager Peter Crichton announced Auburn's 2019 recipients during a meeting held at Auburn Hall Monday, June 3.**
The recipients are:
• The Danville Junction Grange #65, a historic and exceptional community service organization and
• Larry Pelletier, an outstanding community volunteer and natural resources advocate
Danville Junction Grange #65 is a philanthropic community organization that has a significant impact on the City and the people who live here. In fact, this group has been making a difference in Auburn since 1874.
Auburn's Danville Junction Grange raises much-needed funds for initiatives like Cabin in the Woods (for veterans), Dictionaries for 3rd Graders, the Auburn PAL Center, several different scholarship funds and more. Most Grange members are lifelong members, and in addition to their fundraising efforts, they also volunteer their time and energy.
The group meets at the Danville Junction Grange Hall, which was built between 1898 & 1901 in southern Auburn in the village of Danville Junction. It is the only grange still operating in Auburn (back in the 'heyday' of the City, there were six). The Danville Junction Grange is alive and well these days, in fact, their membership is increasing. And in this year of "Heritage, History and Honor" in Auburn, it seems fitting to recognize the members of this dedicated organization.
Larry Pelletier is one of those residents who works with all his heart to help his community thrive. He is active on several City boards and committees and he exhibits a genuine desire to improve the City of Auburn for all residents.
Mr. Pelletier cares deeply about Auburn's natural resources, in fact he can often be found picking up litter from the streets and City parks on his many walks.
According to a recent Sun Journal article: "For nearly 30 years, Larry Pelletier, a former school board member and current New Auburn resident, has been on a crusade to make sure the city's public parks and walking trails remain free of trash."
He is passionate not only about trash but has made it his mission to encourage pet owners to "scoop" up after their pets, even working with City staff to create a "Do You Scoop?" pamphlet that he circulates every chance he gets.
Larry Pelletier has a close relationship with City staff and is a supportive and enthusiastic resident. He is a regular attendee at Auburn City Council meetings, often participating when he is moved to do so. He embodies not only the Spirit of America, but also the heart of Auburn.
For their philanthropic work, generosity of spirit and sense of community pride, and in appreciation of his love for his community and tireless commitment to its beautification and betterment, the City of Auburn is honored to recognize and congratulate the Danville Junction Grange #65 and Larry Pelletier, recipients of the 2019 Auburn Spirit of America Tribute for Outstanding Community Service.
The Spirit of America Foundation was established in Augusta in 1990 to honor volunteerism. The Spirit of America Foundation Tribute is presented in the name of Maine municipalities to local individuals, organizations and projects for commendable community service.
The City of Auburn began participating in this state-wide program in 2011. Previous Auburn recipients include the Auburn Police Department's Volunteers in Police Service Program, the Good Shepherd Food Bank, Ken Blais, Tammy Willoughby, Tizz Crowley, Dan Bilodeau, and most recently, Crystal Harnden and Gerald "Scott" Whalen (2018 recipients).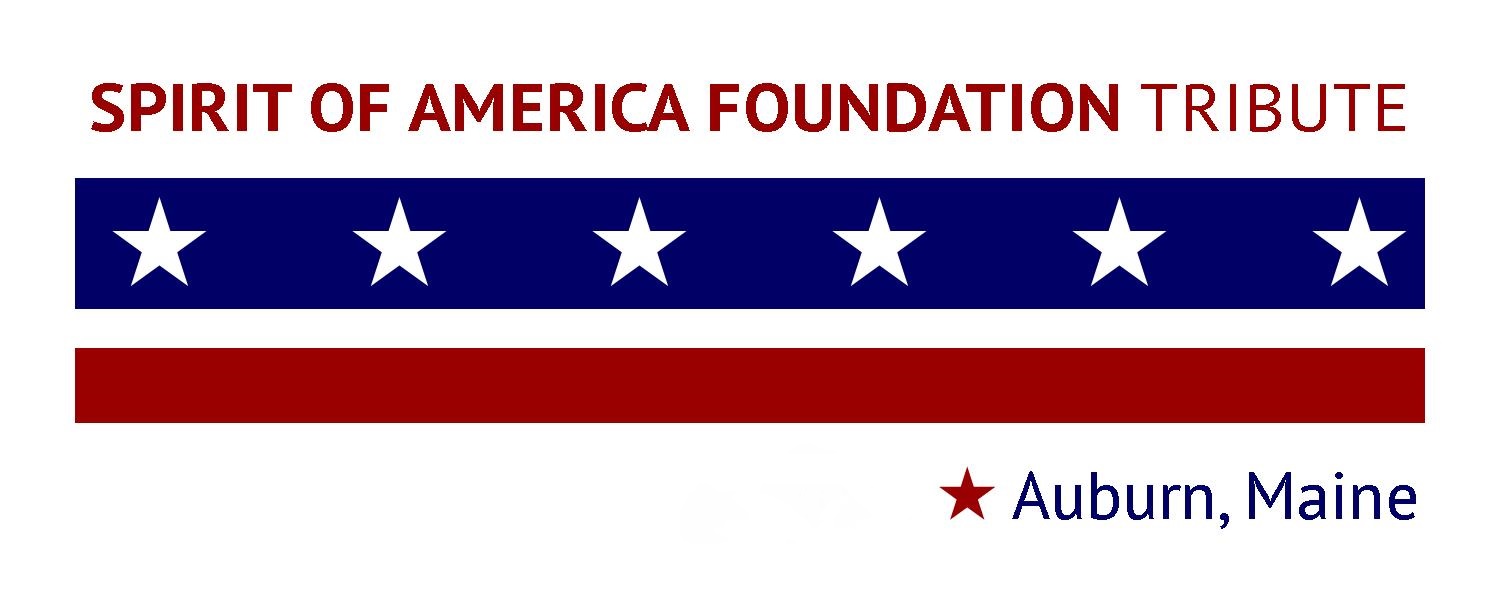 **Please note, Mr. Pelletier's award presentation will be made at a later date, as he was unable to attend Monday's meeting.